R&B singer Trey Songz rocks "The Most Important Items In Your Wardrobe" in an all-new photoshoot for the upcoming March 2012 issue of GQ Magazine.
Inside his 10-page spread, Trey keeps it real as he talks about making music like Marvin Gaye, possibly changing up his own style, and whether or not social networking ruins the mystery of artists.
Check out his GQ interview and another shot from the photoshoot below:
On Making Music Like Marvin Gaye — Love Songs to Changing Lives
"I could make a hundred Bottoms Up's but they won't change nobody's life. Marvin Gaye sang love songs to a certain point, and then it was like, 'F–k this; I'm not clean-cut no more. I'm putting this skully on, letting this beard grow out, and I'm doing whatever the f-ck I wanna do."

On if he'll change up his style
"I might. Give me a couple of years, though."

On Social Networking and whether it ruins the Mystery of Artists
"What made Prince, Prince is, you didn't know sh-t about him. As an artist, you need a persona, a mystique. When you step into Twitter, Facebook, all of that, you're giving a piece of it away."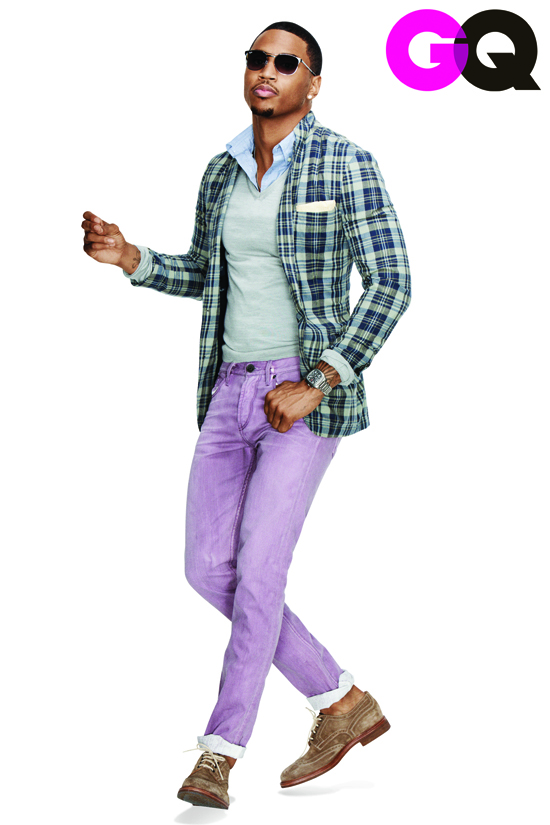 [Spotted at Necole Bitchie (via GQ Mag)]
Be the first to receive breaking news alerts and more stories like this by subscribing to our mailing list.