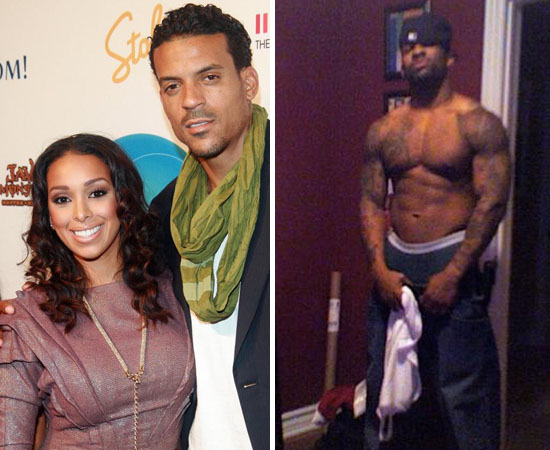 Did Gloria Govan smash one of the homies? Apparently so!
Last night, the "Basketball Wives" star and her NBA player fiancee Matt Barnes got into a war of words on Twitter with a friend of rapper Game.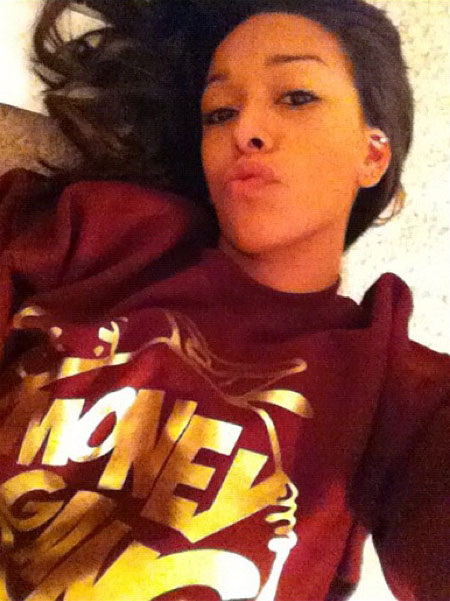 The drama started when the Game's friend Avante Rose tweeted a photo of Gloria laying on his bed wearing his hoodie with the following caption:
Smash or Pass … Can u guess who's wearing my money gang hoody ??? Hint: #basketballwives.
He then went on to claim that he slept with Gloria in one of Matt Barnes' mansions:
@GloGovan @Matt_Barnes22 well n*gga when yaw was split up yo bh got f**ked many times in yo house #EndOfThatStory

@Matt_Barnes22 n-gga yo b—h come off tha bench jus like u. Don't tryda check me check yo h–. n—a I'm hood rich so as long as i can go buy 5 of them ThaNgS I'm good,but err time u look @ yo wife jus kno she got f–ked. better yet u can go f–k all my babymama's becuz i hate all them b—hes then we will be even.
Matt, who was unfazed by Rose's taunts, then fired back with the following response:
@avanterose "That's what snakes do…I'm a real n—a!! Plus when I was single I only f–ked w/ 10s & better, check the track record scrub!!

@avanterose oh you mean one of my houses.. When she was single she was free to do her…Get ya weight up you tryn to live off another n—as shine, U 30 somethen w/ no house and no car..U the biggest #D—RiderNTheClick
Matt eventually deleted those tweets, but he did leave a tweet for his fiancee:
FTW I luv u @GloGovan now let's make this sh!t work…
And Gloria responded back:
"Us Against The World, Let's Go"
This isn't the first time Gloria has been accused of "smashing the homies" either.
A few months ago, rumors were flying that Gloria had an affair with Game, which is what initially broke up her relationship with Matt Barnes.
Sounds like "somebody" might want to keep their legs closed, because "they" are starting to look a little "hoe-ish."
Don't get us wrong. We're not calling Gloria Govan a "hoe" … but she is looking a little "hoe-ish" these days with all of the allegations. (Just sayin…)
Be the first to receive breaking news alerts and more stories like this by subscribing to our mailing list.