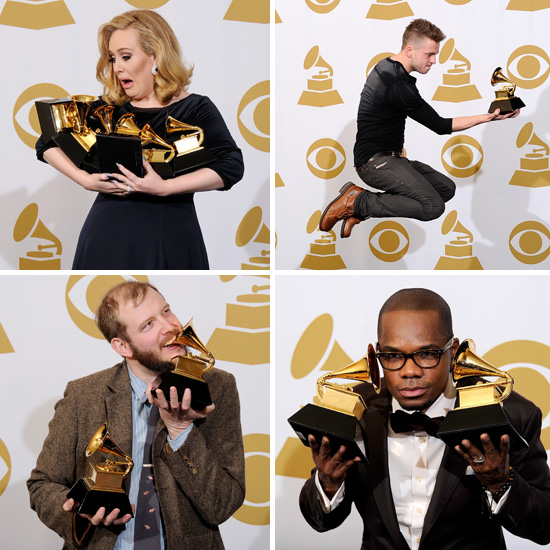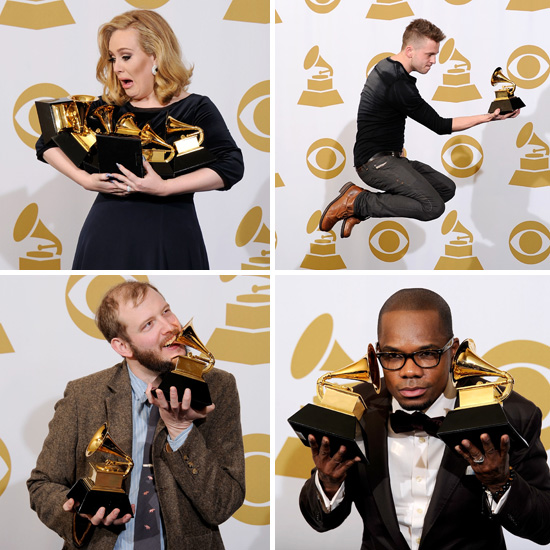 Adele tries to balance all six of her Grammy Award trophies, producer/songwriter Ryan Tedder jumps for joy with his trophy, Justin Vernon (from Bon Iver) nibbles on one of his, and gospel singer Kirk Franklin flaunts his two Grammy Award trophies by placing both of them up to his ears, pretending to listen to them.
These are just some of the funny/random moments that happened backstage in the Press Room of the 2012 Grammy Awards, which were hosted Sunday night (Feb 12) in Los Angeles.
Other big winners of the night included Taylor Swift, Diana Ross, Tony Bennett, Lady Antebellum, and many others who weren't pictured.
Check out 10+ pics of stars in the Grammy Awards press room below: