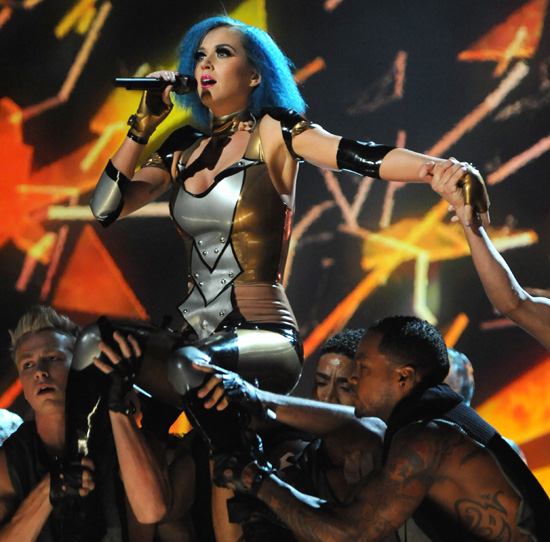 Katy Perry took to the stage Sunday night (Feb 12) at the Grammy Awards and performed her hit single "E.T." and also debuted her new song "Part of Me," marking the Pop singer's first televised performance since her high profile marriage fell apart.
The lyrics to "Part of Me" has many thinking that the song is a not so subtle dig at Perry's estranged husband Russell Brand.
"Days like this I want to drive away…You chewed me up, and spit me out, like I was poison in your mouth…But that was then, and this is now. Now look at me, this is the part of me that you're never ever going to take away from me," Katy sings in the song.
The lyrics to the song continues, "Now look at me, I'm sparking/A firework, a dancing flame/You won't ever put me out again. So you can keep the diamond ring. It don't mean nothing anyway/In fact you can keep everything/Except for me."
"Part of Me," which was officially released on iTunes today, comes from the special edition of Katy Perry's double-platinum certified album "Teenage Dream: The Complete Confection."
Watch her Grammy Awards performance below: