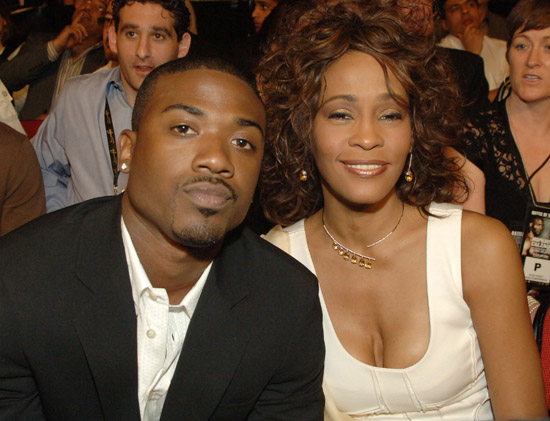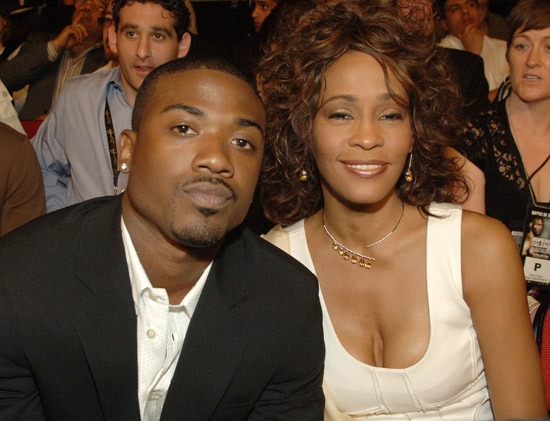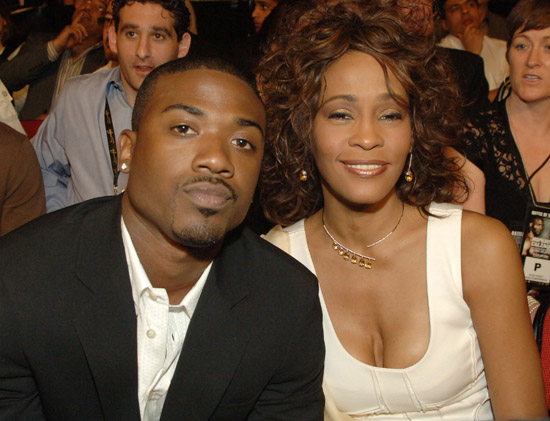 It's no secret that Whitney Houston and Ray J had a rumored romantic relationship that was both unexpected and mocked, considering their 17-year age difference.
Questions about their rumored romance resurfaced this week after the two were spotted having dinner in Los Angeles. Ray J was even asked about his relationship with the singer in a recent interview with "The Insider" while promoting his new book.
"You know, they blow this thing out of proportion. I mean, that's my friend. I've been knowing her for years and years and years, and she's a friend of the family," he said on the show. "I have a lot of love for her and I have a lot of respect for her."
He continued, "Our friendship is something that people might not understand, maybe because of the age difference, but we've always just been friends. We hug, we laugh, we go out to dinner. … We talk about, you know, different things in our lives and she's a cool person."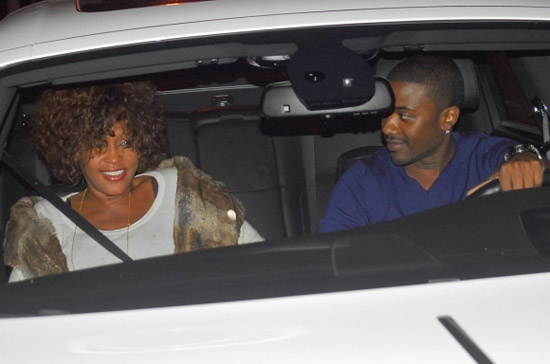 When asked directly if he and Whitney were dating, Ray J responded, "We've always kept our relationship as private as we could, but when we go out, she's such an icon, it reaches the masses. But, for the most part, we've always been friends and we've kept everything hush-hush and just quiet and we really don't focus on that."
Ray J has yet to publicly comment on Houston's death, and his Twitter account has been silent since Saturday morning.
His latest tweet is a Happy Birthday shout-out to his sister Brandy, whose birthday was February 11th, the very same day Whitney Houston was found dead at the Beverly Hilton Hotel, where Ray J had been seen helping Clive Davis with the event the day before.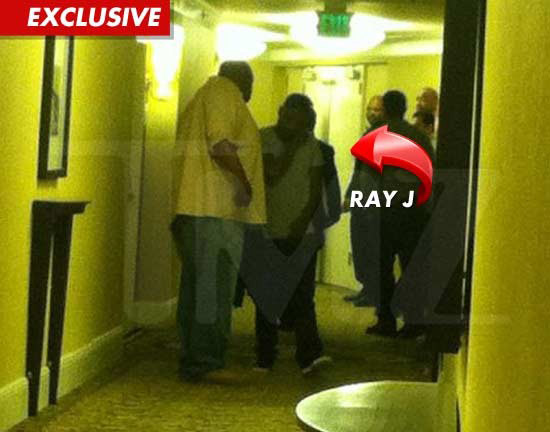 Ray J was at home Saturday when he found out Houston had been found dead in her hotel room bathtub, and he immediately rushed to the Beverly Hilton, only to get turned away by law enforcement who wouldn't let him enter her hotel room.
A tearful and very emotional Ray J was briefly seen inside the hotel's lobby Sunday morning surrounded by a group of friends.
The musical artist, who reportedly had been dating Houston on and off, had his hood on and was being consoled by others.

"Whitney dead," he repeated multiple times, as one friend grabbed him by the shoulders. "Whitney dead. We all gotta live with that."

His companions pleaded with him to calm down, and a guest services clerk seemed at a loss as the artist made demands of the hotel's employees.

He continued, talking about "missed calls" from the deceased pop star. "We all gotta live with that." Ray J was quiet but stern as he resisted his companions, dismissing their pleas with profanity.

Ray J and his group, two men and a woman, quickly left the lobby and went up in the hotel's elevator. Asked for comment, one of his companions responded: "Nothing right now."

[LAT]
Meanwhile, sources tell TMZ that Ray J, like many, is said to be "crushed" over Whitney's sudden passing.
Be the first to receive breaking news alerts and more stories like this by subscribing to our mailing list.