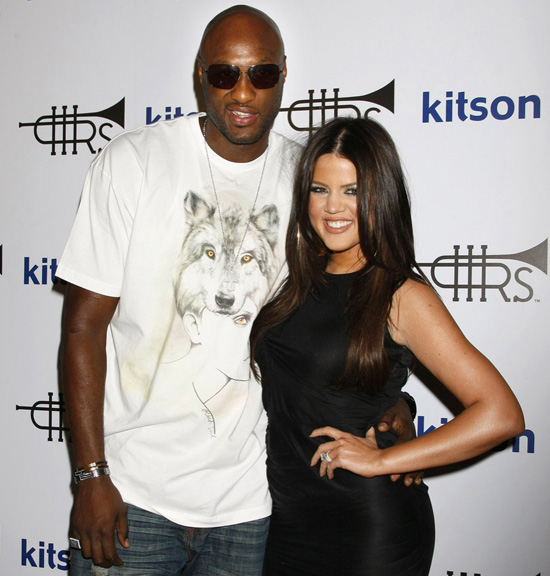 In a rather extreme effort to spice up their sex life, Khloe Kardashian says she went out and purchased a sex swing for her and her husband Lamar Odom to "play" with.
"Having an NBA lockout, I think it really made him depressed," Khloe told E! Online. "And that affected us in other areas, which I didn't realize until later. I was trying to overcompensate, like entertain him more. I was always trying to make him happy. I would think, 'This would made him happy.'"
Unfortunately for Khloe and Lamar (and the ceiling), the whole sex swing idea didn't work, as it collapsed the first time they tried to use it. But that didn't stop the happily married couple from getting their freak on anyway.
After Lamar got traded to the Dallas Mavericks, Khloe says his spirits went back up and so did his sex drive.
"Now, it's phenomenal," Khloe says.
So phenomenal, in fact, that the pair might be working on a family right this very moment as you're reading this story.
"Dallas might bring me a baby," Khloe told E! News, adding that having a baby any sooner than now probably wouldn't have been the best idea.
"In hindsight, thinking of Lamar's trade and the lockout and everything, I don't know how I could have done it if I had a newborn," Kardashian said. "I don't think I could have done all this."
The all-new season of "Khloe & Lamar" premieres February 19th at 10pm on E!
Be the first to receive breaking news alerts and more stories like this by subscribing to our mailing list.