Nick Carter says he wanted to be at his sister Leslie's funeral over the weekend, however his family made it their mission to make sure he wasn't able to attend.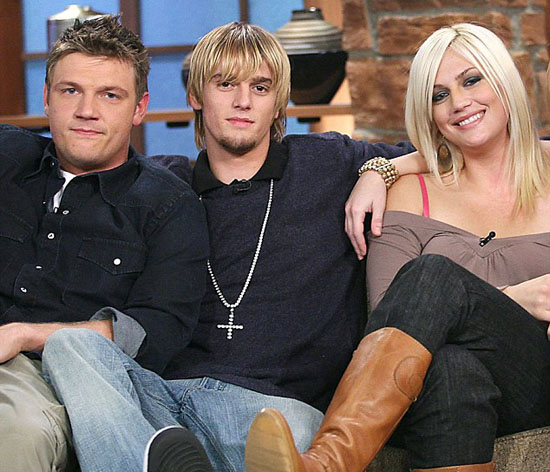 25-year-old Leslie Carter was laid to rest at a small, private ceremony in upstate New York this past weekend after she unexpectedly died from a suspected drug overdose.
According to TMZ, several family members were present at the funeral, including Aaron Carter, but Nick — who is currently on the road on tour and performed a concert at New York City's Irving the night of the ceremony — didn't attend, but it's not because he didn't want to, he says.
"I wanted to be at my sister's funeral, but my family has always had a complicated dynamic," he told the website without going into detail any further. "There are so many emotions for me surrounding the loss of my sister. I am trying to stay healthy, positive, and focused."
Leslie Carter — an aspiring singer and former reality TV star who appeared on her family's TV show "House of Carter" in 2006 — died suddenly on February 1st 2012 after overdosing on Xanax, a prescription medication used to treat schizophrenia and bipolar disorder.
Her stepmother Ginger Carter told police that Leslie suffered from a "long history of mental illness" and looked depressed the morning of the day she was found dead.
"Our family is grieving right now and it's a private matter," a spokeswoman for the family said in a statement that was released after the sad news broke. "We are deeply saddened for the loss of our beloved sister, daughter, and granddaughter, Leslie Carter. We request the utmost privacy during this time."
When TMZ contacted Ginger Carter about Nick's allegations that he wasn't invited to attend his sister's funeral, she said "That's not true" and immediately hung up on them.
Sounds like some shady ish is going down with the Carter family…
What do you think?
Be the first to receive breaking news alerts and more stories like this by subscribing to our mailing list.