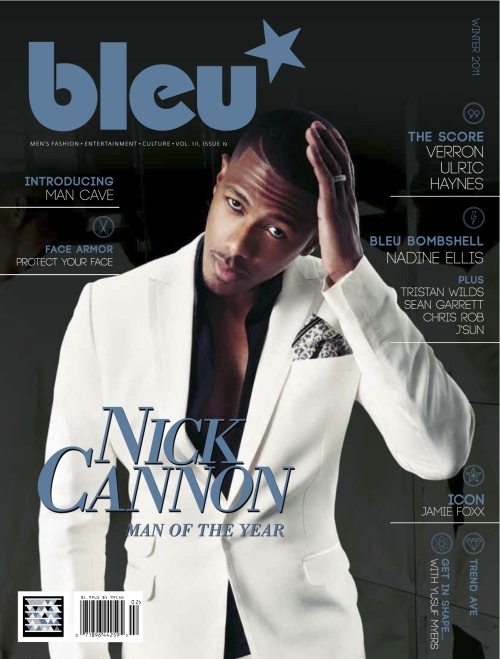 Nick Cannon covers the latest issue of Bleu Magazine as their "Man of the Year!"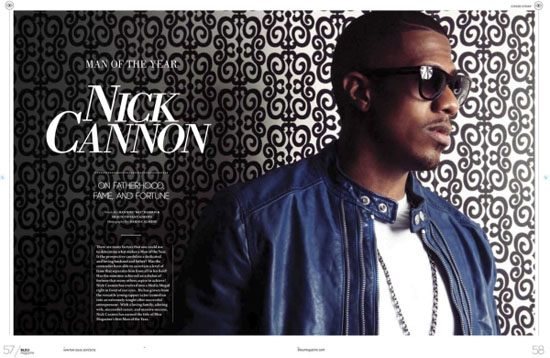 Inside the men's fashion, entertainment and culture magazine, the new father of twins talks about his wife Mariah Carey, being a "sex symbol" and how he was "built for fatherhood."
Read the highlights from the interview below:
On romance and Mariah Carey: "Mariah and I are both hopeless romantics. We just made a pact to say that we want to be in this because we enjoy each other and we love each other…We want to be successful at being in a relationship; we want to have a good time."

On relationships: "A relationship shouldn't seem like something you have to work at; it is not a task. We always wanted a fairy tale relationship…and the drama that normally comes with it, we [can] do without."

On fatherhood: "I was built for fatherhood. I grew up in a family with a lot of kids…I have taken care of kids my whole life. As soon as my children were born, they became first and everything else became secondary."

On being a sex symbol: "[Being labeled a sex symbol] comes with the territory when being a solid husband and good father. Women find that kind of stuff appealing and sexy. Growing up, I was always the smallest kid in the school…I was the skinny and lanky dude…So I embrace [being labeled a sex symbol] now."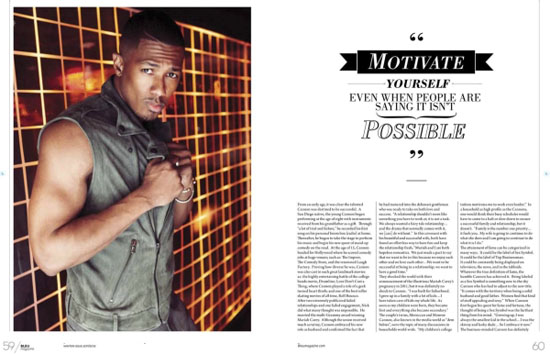 [Spotted @ YBF]
Be the first to receive breaking news alerts and more stories like this by subscribing to our mailing list.