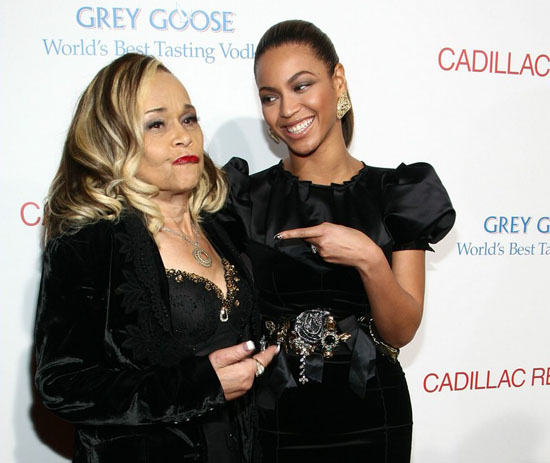 In response to Etta James' passing today, Beyonce — who famously portrayed the legendary blues singer in a 2008 movie called "Cadillac Records" — has released a statement via her official website. The statement reads:
"This is a huge loss. Etta James was one of the greatest vocalists of our time. I am so fortunate to have met such a queen. Her musical contributions will last a lifetime. Playing Etta James taught me so much about myself, and singing her music inspired me to be a stronger artist. When she effortlessly opened her mouth, you could hear her pain and triumph. Her deeply emotional way of delivering a song told her story with no filter. She was fearless, and had guts. She will be missed."
Beyonce's version of "At Last" (Etta James' most famous song) earned the R&B/Pop diva a Grammy Award for Best Traditional R&B Performance.
Beyonce also performed the song at President Barack Obama's historic inaugural ball in 2009, which was initially met with some criticism from the feisty and always outspoken James, who said at a concert, "That woman he had singing for him, singing my song … she's going to get her ass whipped."
But fortunately, Ms. James later came around, saying that she was just joking and her comments weren't meant to be harmful.
Beyonce is currently at home resting after giving birth to her first child Blue Ivy Carter earlier this month.
Be the first to receive breaking news alerts and more stories like this by subscribing to our mailing list.