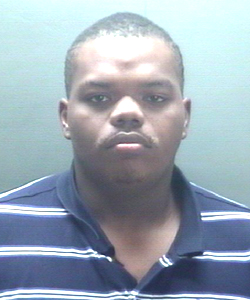 File this one under "GROSS," "WTF?!" and "HOW DID HE DO THAT?!?"
Police believe a man may have hid a 10-inch revolver in his rectum after they discovered the weapon in the suspect's jail cell after he had already been booked and processed.
22-year-old Michael Leon Ward from Georgia was arrested last week in North Carolina after a trooper spotted him speeding.
When police tried to apprehend him, Ward resisted arrested, which forced officers to subdue him with a stun gun. After they arrested him, they searched his vehicle, where they found some marijuana and other drug paraphernalia.
But that's not the only thing Ward, a fugitive on a murder warrant out of Atlanta, had in his possession.
According to the police report, once Ward was put into his jail cell, he summoned the cops to his cell, claiming that another inmate was trying to kill him, and that he had "found" a gun inside his cell.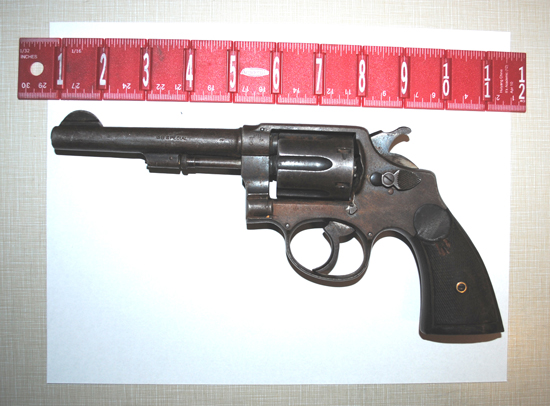 Cops found the weapon in the toilet, where Ward claimed he tossed it after finding it in his bunk. The gun that was recovered was a revolver measuring almost an entire foot long.
Cops obviously didn't buy Ward's ridiculous story, and now investigators are trying to figure out how Ward got the gun into his cell since he was strip searched prior to being booked into a cell block, the police report stated.
The only logical explanation would be that he hid the weapon in his rectum, then literally "pooped it out" into the toilet.
According to a press release, Ward was taken to a local hospital "for possible injuries that may have occurred to Ward's rectum where it is believed Ward may have concealed the .38 caliber" revolver, which was (fortunately for Ward) not loaded, though it was test fired and found to be fully operational.
Folks, there are some places where you shouldn't even try to hide a gun … and your butt is definitely one of them!
[TSG]
Be the first to receive breaking news alerts and more stories like this by subscribing to our mailing list.