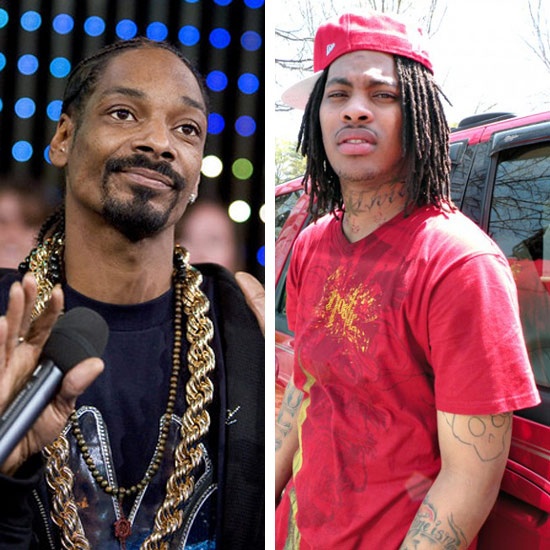 Snoop Dogg plans on snatching up Waka Flocka the next time he sees him!
The Doggfather recently called into Big Boy's Neighborhood radio show and revealed that he's going to put the Brick Squad rapper in his place for dissing Wiz Khalifa a few weeks back.
"I'ma holla at Waka Flocka. That's where big Uncle Snoop come in at, 'cause we ain't about that negativity and none of that beef. We too old for that," Snoop said. "I'ma snatch him up by the collar and say, 'Look here, partna. You got somethin' to say to Wiz, get at him personally.' We peaceful. We on nothing but peace right now."

"I love Wiz 'cause he got the right spirit that Hip Hop needs. Too much negativity in the industry that always overwhelms his kind of spirit, and I'm here to let people know that this is the right kind of spirit."

[MTV]
We figured Snoop would jump in the middle of this and save his boy Wiz! Wonder what Waka has to say about all of this?
Be the first to receive breaking news alerts and more stories like this by subscribing to our mailing list.