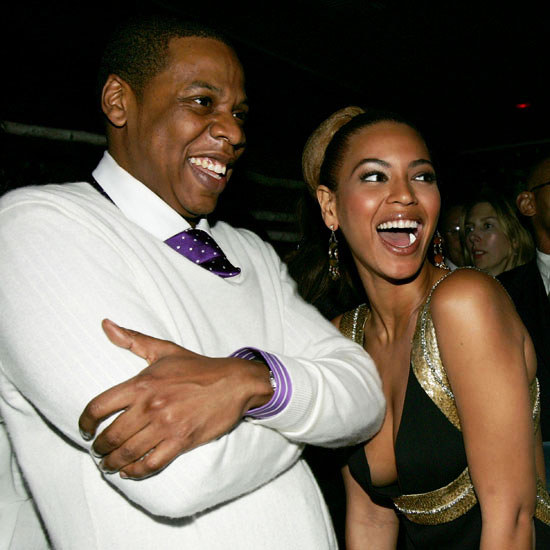 Beyonce and Jay-Z's newborn daughter Blue Ivy Carter isn't even a week old yet….and already she's made history!
Following her highly anticipated arrival, Baby Blue appeared as a featured artist on a new song from her daddy called "Glory."
At the end of the song, Baby Blue makes her musical debut as she cries and coos in the background, taking inspiration from the hit Stevie Wonder classic "Isn't She Lovely," which also featured vocals from his then newborn daughter Aisha.
"Glory," officially billed as "featuring B.I.C." (an abbreviation for Blue Ivy Carter) enters Billboard's R&B/Hip-Hop singles chart this week at No. 74, making Blue Ivy the youngest person ever to be credited with gracing a Billboard chart.
Why does B.I.C. claim the mark for youngest charted artist and not Wonder's girl?

Two reasons: young Aisha was never officially credited on "Lovely" and the song did not reach a Billboard chart until Jan. 29, 1977 (when it entered Adult Contemporary at its No. 23 peak), almost two years after she was born.

Blue Ivy Carter/B.I.C. also benefits from the era in which she born. Technology today allows an advantage in that Jay-Z was able to record and release "Glory" less than 48 after her birth.

After almost 72 years of numbers, positions, peaks, lows, gains and debuts — the first national Billboard chart was published the week of July 27, 1940 — the little princess born to the reigning king and queen of R&B/hip-hop breaks the mold almost concurrently with her arrival into Beyonce's anticipating, loving arms.
Blue Ivy is in good company too, as her parents have a few accolades of their own, including dad Jay-Z's 15 Grammy Awards, and mom Beyonce's 16 Grammys, as well as her star on the Hollywood Walk of Fame.
Now that Blue has made history on the Billboard charts, just like her famous mommy and daddy, she's an official member of the Carter-Knowles family!
Be the first to receive breaking news alerts and more stories like this by subscribing to our mailing list.