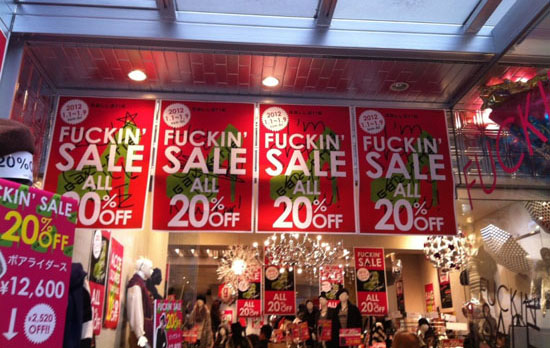 A blogger snapped a few hilarious pictures of a Japanese Department Store advertising a "F**kin Sale" to bring in some new customers for the New Year:
Well, a childhood friend of mine and I were strolling along the local street in Shinsaibashi, Osaka. Being around the extra-genki Osaka-jins and salesladies screaming 'Irashaimasse' from every direction for the ongoing New Year Sales has never made us feel more at home. On our way to catch up over coffee, I walked into this store to check some things. Truth is, I didn't even notice the posters. When I looked around, each corner had posters that printed 'fucking sale'. I didn't know how to react but what caught me by surprise was that none of the people around me seem to understand the profanity. My friend Sarah and I, both of mixed Japanese descent, both bilingual in Japanese and English, were struck with the comical twist. Pretty sure I would have never seen this elsewhere, I had to snap a shot.

[Source]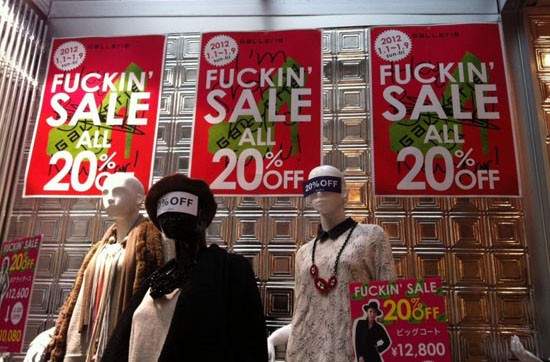 This is f**kin hilarious!
Thoughts?
Be the first to receive breaking news alerts and more stories like this by subscribing to our mailing list.