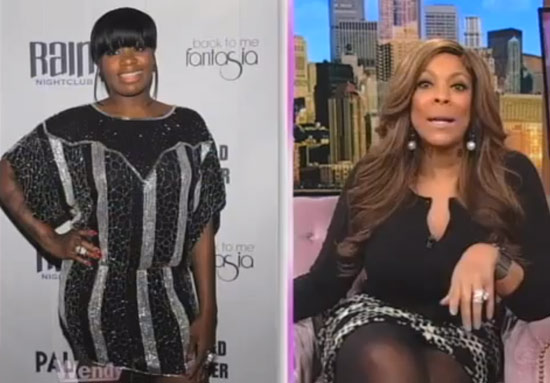 Talk show host Wendy Williams doesn't pull ANY punches as she gives Fantasia some much needed advice regarding her "relationship" and new baby with Antwaun Cook.
"Fantasia you knew he was married and unavailable to you when you started sleeping with him," Wendy says in her 3 minute long rant. "Fantasia, I don't know whether it was a broken condom or maybe you miscounted the days if you happen to take a pill… you had control over this entire situation."

"As a wife, and I always root for the wife, you were dead wrong for this one Fantasia," Wendy continued. "Fantasia you haven't sung in ages. You've got a family that blood sucks financially off of you and you weren't in a position to have another child, especially with a married man who already has two kids that works at the T-Mobile store. He's not going to marry you because it's cheaper not to divorce his own wife, unless you go multi-Platinum."
We have to admit Wendy may have went in a little too hard … but we can't say she was all the way wrong neither!
Your thoughts?
Be the first to receive breaking news alerts and more stories like this by subscribing to our mailing list.