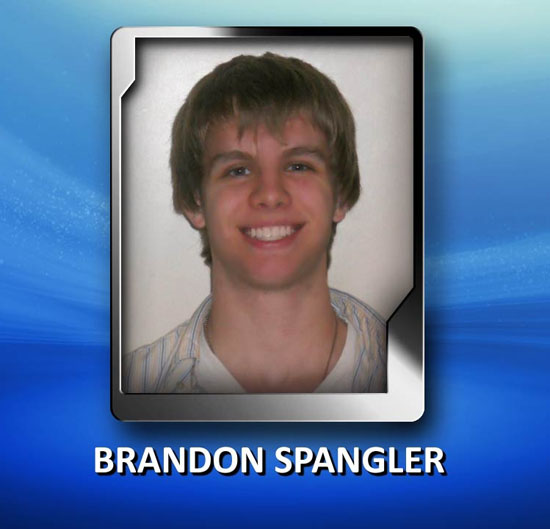 Authorities in Indiana say a teenage boy who was playing paintball with family members was shot and killed by a farmer who mistook him for a coyote.
17-year-old Brandon Spangler of Flushing, Michigan was visiting his dad in rural Indiana at the time of the incident.
According to the New York Daily News, Spangler was unloading paintball equipment from a car with his father and three brothers on a farm in Shelby, Indiana last Friday (Dec 30) when he was randomly shot.
He was pronounced dead at the scene.
The farm's owner, 41-year-old Jason Bagley, told authorities that he knew the Spangler family, and had actually given them permission to play paintball on his property, however, he had no idea that the Spanglers would show up on Friday, and they didn't call ahead.
Bagley says he mistakenly shot the boy after he heard "rustling" in some trees near his home, thinking it was a pack of wild coyotes.
The farmer recalled using a hunting rifle, and firing multiple times at the wooded area the family was in, unknowingly shooting Brandon in the shoulder, cops told local news reporters.
An autopsy report states that Spangler was killed by a single gunshot wound to the upper body, and investigators are trying to figure out whether or not they will file any charges against Farmer Bagley.
"He was very loved and everybody's going to miss him. He was an outstanding person," said Spangler's 19-year-old sister Alyssa said, adding that her brother had a quiet personality, was loving, respectful and never got into any trouble.
Alyssa also said that her brother was an honor roll student who made good grades and took Advanced Placement courses at his high school in Flushing, Michigan.
"He was a great son and an amazing brother," Alyssa said. "And he had the biggest heart. You could always count on him to fix anything."
Flushing Schools Superintendent Tim Stein echoed Alyssa Spangler's sentiments regarding her brother, also saying that Brandon was a good student.
"It's a tragedy and certainly our heart goes out to the family and we'll do whatever we can to support them through the grieving process," Stein said.
In addition to his sister Alyssa, Brandon Spangler is survived by his parents Joanne and Michael Krampe of Flushing, and Mark and Michele Spangler of Greenwood, Indiana, as well as his brother Brian Spangler, half-sisters sisters Brianna and Lindsay Krampe, half-brothers Aaron and Logan Spangler, and his step-brother and sister James and Jessica Krampe.
Be the first to receive breaking news alerts and more stories like this by subscribing to our mailing list.