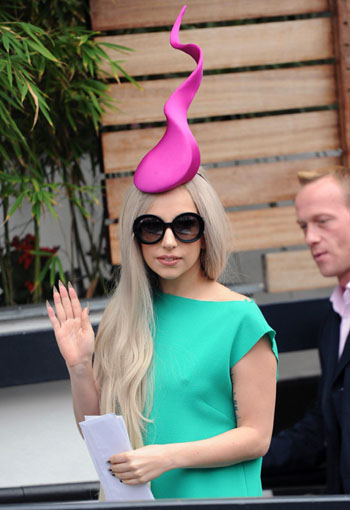 Could you imagine Lady Gaga as a real mother……with real, live children?
The Pop star, who calls herself 'Mother Monster,' recently expressed her desire to have children in an interview with The Insider, however, she says don't expect her to make any big pregnancy announcements anytime soon.
"Someday. A long, long day from now. Not soon. My baby will be my new record," the 'Marry the Night' singer, who is currently believed to be dating Vampire Diaries star Taylor Kinney, said.
Gaga also talked about her dedication to her career, explaining, "I wake up in the morning with tears in my eyes and I write new songs and I think about the future. I was born to make music; I was born to see out my artistic visions."
She also revealed that she plans on going on tour and releasing new music this year.
"I'm looking forward to putting out another album and going on tour," she says. "I can't wait to see the fans. I have a million ideas and I just feel very blessed to be an artist who gets to do what she loves."
Be the first to receive breaking news alerts and more stories like this by subscribing to our mailing list.