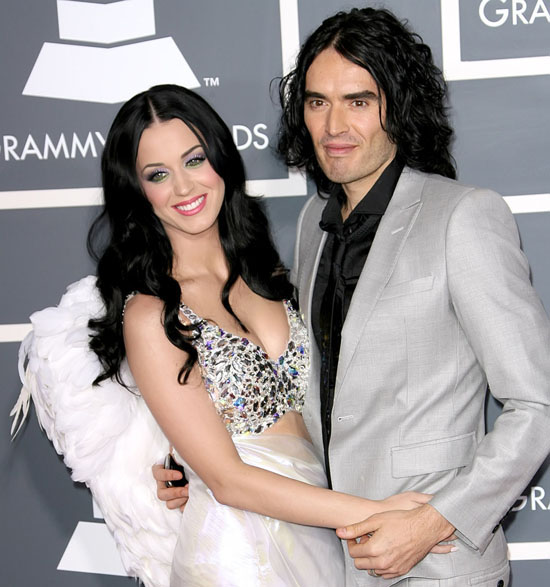 Can't say we didn't see this one coming!
Russell Brand has filed for divorce from Katy Perry, his wife of a little over one year. In the documents (obtained by TMZ), Brand cites "irreconcilable differences."
The reason all of this isn't a total shocker is because sources close to the couple recently revealed that they were having problems, and spent Christmas on two totally different sides of the world.
PHOTOS: Katy Perry Hits the Ocean in Hawaii on Christmas Without Russell Brand
Katy spent her Christmas in Hawaii with "friends" and family, while Russell spent his Holiday in London with his own "friends" and family.
Russell was also spotted out in London without his wedding ring both today AND yesterday.
Earlier today, TMZ, citing "multiple sources," had reported that the couple had no plans to divorce, however, they were told that the newlyweds were having problems, but it had nothing to do with reports of a "big, blowout argument" because apparently, no such argument ever occurred.
But it looks like things have changed, and Russell is said to have totally blindsided Katy by filing the divorce petition.
He released the following statement just moments ago:
"Sadly, Katy and I are ending our marriage. I'll always adore her and I know we'll remain friends."
Earlier this month, Brand had appeared on "Ellen" and spoke on the divorce rumors that were surrounding him and his wife at the time:
"I'm really happily married … I'm married to Katy. Perpetually, until death do us part was the pledge. I'm still alive."
Sounds like someone had a change of heart.
And another one bites the dust…
Be the first to receive breaking news alerts and more stories like this by subscribing to our mailing list.