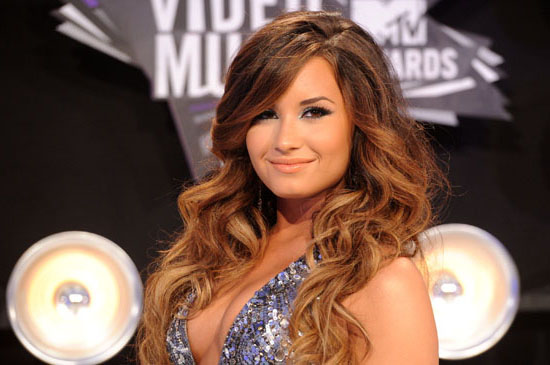 Demi Lovato is not happy with Disney after the network poked fun at eating disorders on the hit series Shake It Up!.
Lovato, who previously starred on Sonny With a Chance before exiting the network to seek help for bulimia and cutting in rehab, took to her Twitter account after taking offense to a joke on the show.
"'I could just eat you up, well if I ate' – Disney Chanel's [sic] Shake It Up…. What are we promoting here? #notfunnyATALL," she wrote.
"I find it really funny how a company can lose one of their actress' from the pressures of an EATING DISORDER and yet still make [a] joke about that very disease," she continued. "And is it just me or are the actress' getting THINNER AND THINNER…. I miss the days of RAVEN, and LIZZIE MCGUIRE."
Disney Channel's PR account quickly attempted to remedy the situation, tweeting that they would be pulling the episode as quickly as possible. "It's NEVER our intention to make light of eating disorders," they wrote.
Bella Thorne, Zendaya Coleman and Caroline Sunshine are the current stars of Shake it Up!, joining the ranks of Disney alumnae that include Lovato, Miley Cyrus, Selena Gomez, Hilary Duff and Raven Symone, who recently made headlines after dropping 35-pounds.
Lovato can be next be seen co-hosting MTV's New Year's Eve special with Teen Wolf star, Tyler Posey. Gomez, J Cole, Jason Derulo and Mac Miller are all slated to perform.
Republished from: The Hollywood Reporter
Be the first to receive breaking news alerts and more stories like this by subscribing to our mailing list.