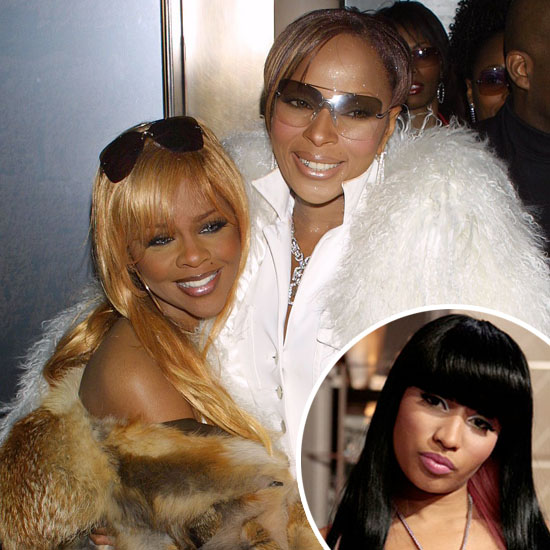 R&B star Mary J. Blige refuses to take sides in this whole "Lil Kim vs. Nicki Minaj" beef. In fact….Mary J. wants the rap ladies to squash their beef, which she believes is being fueled by their respective crews.
"Kim is my friend and I love and respect Nicki," Blige said in an interview with Chicago radio station WGCI. "I got to know the young lady and she's a sweetheart. … It's the crews [fueling it.] It's the people behind the whole thing. Maybe one day it will happen. I'm hoping. We just all got to think positive. Everyone is just thinking so negative about it and everyone is in it, but if a bunch of people would say, 'Yo, stop this and let's help these girls do something together or to see the light.'"
Peep Mary J. Blige's full interview with WGCI below:
Be the first to receive breaking news alerts and more stories like this by subscribing to our mailing list.