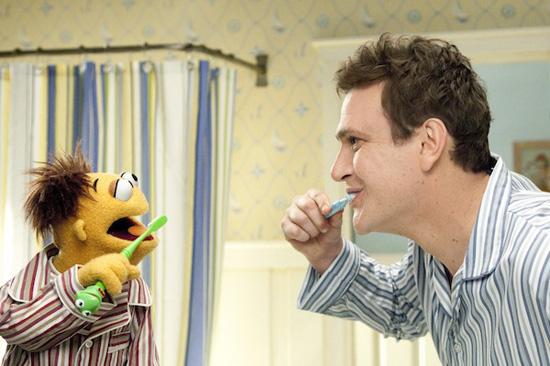 The new film "The Muppets" has been popular with audiences and critics, and now it's generating some Oscar talk!
According to the film's star Jason Segel, the song "Man or a Muppet" should snag the "Best Original Song" award at the ceremony. He revealed: "I think think that 'Man or Muppet' should be nominated for an Academy Award. You can put that in print."
The song, which is featured in the new "Muppets" movie, was penned by the uber talented "Flight of the Conchords" star Bret McKenzie while the video features a cameo by Jim Parsons from "Big Bang Theory."
When you look back on some of the Oscar winning songs from the past, it's not unlikely that the "Man or a Muppet" could be honored. Let's not forget that Eminem's "Lose Yourself" (from the movie "8 Mile") and the "Hustle and Flow" track "It's Hard Out Here for a Pimp" were both honored by the Academy.
But for now, there's just one question: Are you a Muppet of a man or a very manly Muppet?
Watch the Video Here!
By: Justine Ashley Costanza
Contributing Editor for Gossip On This
Be the first to receive breaking news alerts and more stories like this by subscribing to our mailing list.