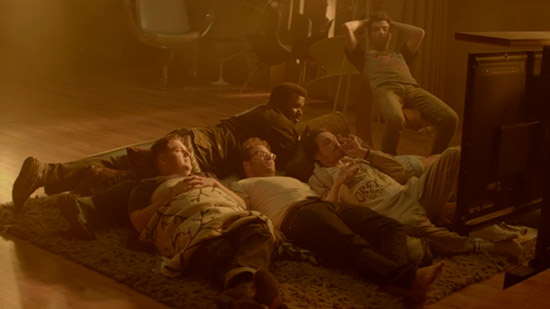 The trailer for the sequel to the hit stoner comedy "Pineapple Express" hit the web yesterday … but don't get too excited, because "the most anticipated sequel in human history" is technically an April Fool's joke.
But you could see why we fell for it at first. Why wouldn't there be a sequel to the 2008 Judd Apatow film? It seems like everything gets a sequel these days, even movies that no one saw to begin with (cough "Hansel & Gretel"). A few comedies have even become trilogies (see: "The Hangover").
In actuality, the hilarious promo is part of an ad campaign for the forthcoming comedy "This is the End."
The film, set to be released on June 14, features an all-star cast that includes James Franco, Emma Watson, Paul Rudd, Seth Rogen, Michael Sera, Mindy Kaling, Jonah Hill and Jason Segel.
Funnily enough, all of the actors play themselves in the film, which takes place during a party at Franco's house. While that would be enough to entertain filmgoers, it also takes place during the apocalypse!
That's right, you'll get to watch all of your favorite funnyman freaking out over the end of the world … TOGETHER. Score!
Be the first to receive breaking news alerts and more stories like this by subscribing to our mailing list.