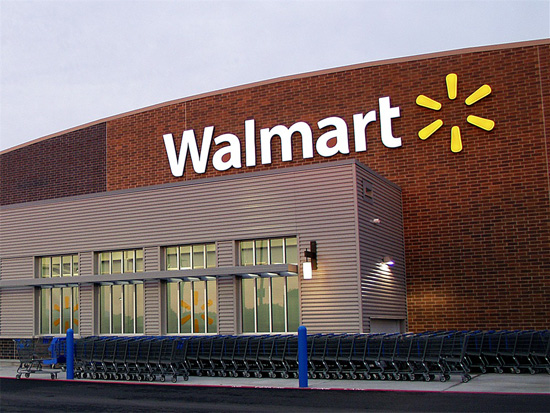 Tragedy has struck "Wally World" once again after a woman was murdered by her husband over the weekend at a Walmart in Greenville, South Carolina.
According to various local news reports, 47-year-old Avery L. Blandin is accused of fatally stabbing his 38-year-old wife Lilia Blandon, who worked at the Woodforest Bank located inside the Walmart store.
Deputies say they were called to the Walmart shortly after 1 pm Saturday afternoon where they found Mrs. Blandin bleeding to death. She was immediately transported to the hospital where she was pronounced dead.
Witnesses told officials that they overheard an argument between Lilia and a large man (later to be identified as her husband) that quickly escalated into a physical fight.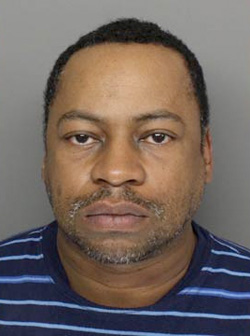 Customers who were shopping at the Walmart said that they could hear the woman screaming throughout the store. At the bottom of a news story on WYFF4.com in the comments, one person, who witnessed the brutal stabbing with their own two eyes, stated:
I was at the atm machine and I saw it all. That was horriblle. The lady was begging him to please stop and after about three screams she didn't say nothing else. Please pray for Mrs. Lillian and her three young daughters she left behind.
Another commenter wrote:
This was a horrible scene to see, I can't get her screams out of my head. I don't understand why they did not close the store. There were lots of people who pushed thier cart a side and left, but others remained and the lines were long for the employees who saw this and were crying and having to wait on customers.
Other customers were also appalled that Walmart continued to stay open for business, despite the fact that the store had turned into a murder scene.
"I saw there was blood everywhere, on the ground, on the table, on the wall," said Brittany King, who arrived at the store shortly after the stabbing. "It's disrespectful to the family that it happened to. Especially the people and the employees who saw it happen."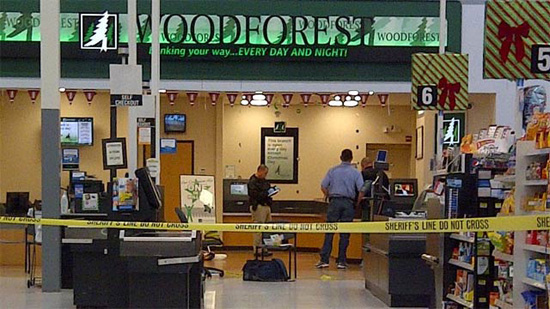 "From what I can see, they never really gave (the employees) that opportunity to recuperate," said Bob Quarles, who had walked into the store just as the attack happened.
In Walmart's defense, company spokesman Dianna Gee told Greenville's News Channel 4, "We did, as requested, close our grocery checkout area to allow the police to do their work and provide some level of privacy, given the circumstances."
"This was a senseless act of violence, and our thoughts and prayers go out to the victim's family during this difficult time," Gee said, adding that Walmart was assisting with the investigation and had turned over surveillance video footage from the store.
Immediately fter the stabbing, Mr. Avery Blandin fled the scene and was located nearby after getting involved in a traffic incident.
Deputies said Mr. Blandin was taken to Greenville Memorial Hospital to receive treatment for his injuries and will later be taken to the Greenville County Detention Center on murder charges to await a bond hearing scheduled for Monday (Dec 12).
Walmart, which is considered to be a "family store," has been in the news a lot recently, and not in a good way either.
Just last week, a woman was arrested after Walmart security caught her mixing up chemicals to make meth. When asked why she was making meth inside the store, the woman said that she couldn't afford to buy the chemicals and take them home.
Be the first to receive breaking news alerts and more stories like this by subscribing to our mailing list.