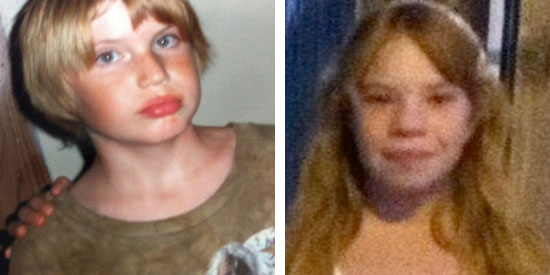 12-year-old Ramie Grimmer and her 10-year-old brother Timothy both died this week after being shot by their mother after being denied good stamps at a Texas welfare office Monday.
CBS News reported Thursday (Dec 8) that Ramie died at a San Antonio hospital, and her brother Timothy was listed in critical condition at the time.
Earlier today, more sad news was reported, as Radar Online published a story confirming Timothy's death after his father Dale Grimmer made the crucial decision to remove the boy from life support.
"He spent hours with Ramie and finally had to let her go," said Mary Lee Shepherd, the children's grandmother. "He's just concentrating on saying goodbye to his children."
Authorities said Monday that the children's 38-year-old Rachelle Grimmer had shot them following a 7-hour stand-off with police after a Texas Welfare office had denied her food stamps, which she had been trying to obtain since the summer after moving from Ohio.
Grimmer, who had reportedly been living in a rundown trailer park and was struggling after the move from Ohio, had asked to speak to a caseworker about why her application to obtain food stamps was rejected.
After being escorted to another room to speak about the matter privately, authorities say Grimmer pulled out a handgun.
Police say that during the standoff, Grimmer let nearly two dozen people leave the building unharmed, but kept her two children and the caseworker as hostages.
Grimmer eventually let the caseworker go unharmed, but after around 11:45pm Monday night after failing to negotiate with police, Grimmer shot her two children and herself. She died at the scene and her children were rushed to the hospital, where they both eventually died.
Ramie Grimmer's Facebook profile had been updated to read "may die 2day" just hours before the she and her brother were shot by their mother, who had a history of mental problems leading up the standoff, according to the children's grandmother.
Regardless of the circumstances and how everything unfolded, It's a complete shame when you think about how three people — a mother and two children — actually died over foodstamps just a few weeks before Christmas.
Be the first to receive breaking news alerts and more stories like this by subscribing to our mailing list.