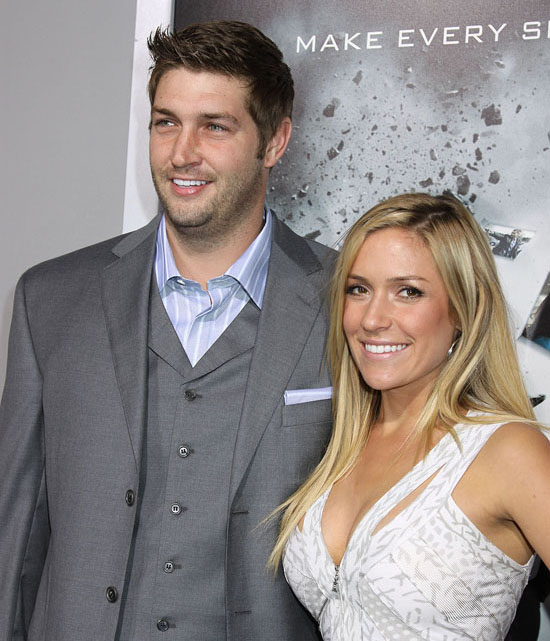 They say that the worst thing to go through around the holidays is a break-up. So it's safe to say that an "UN-break-up" is a great way to kick off the Christmas season.
It seems that's just what Kristin Cavallari and Jay Cutler were thinking!
The former star of "The Hills" and the Chicago Bears quarterback initially called it quits back in July, after a brief three month engagement. Yet the two seemed to have rekindled their romance in September when the NFL player appeared in the audience during Cavallari's stint on "Dancing with the Stars."
Now their engagement is back on, officially.
Proof of a full fledged reunion emerged Wednesday when the former reality star tweeted: "This time it's official. Jay and I are engaged again :)."
It's unclear what was so unofficial about their first engagement but we'll take her word for it. Back in May, Cavillari told PEOPLE magazine, "I think we both knew from the moment we met that we wanted to marry each other."
Looks like she may have been right, but don't expect the couple to rush to the altar just yet. When asked when the wedding was to take place, Cutler told The Washington Post: "No, there's no date for that."