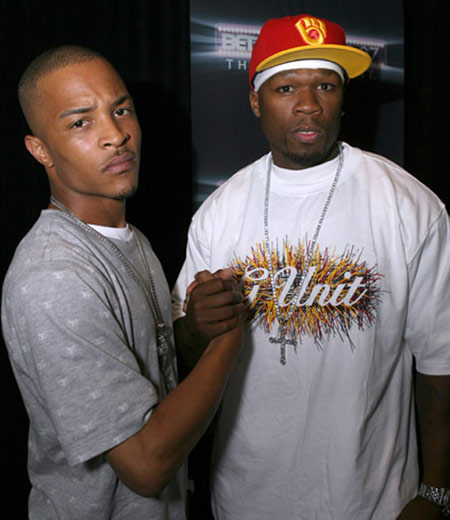 50 Cent is still being a drama queen during his free time….
After viewing T.I.'s recent comments in VIBE magazine regarding people who said Tiny should have taken the charge in his drug case (Fif being among those),  the G-Unit head honcho decided to fire shots via Twitter.
He posted the following: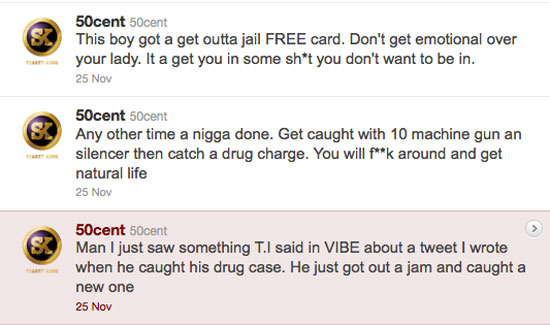 T.I."s statement in VIBE about Fif and others saying Tiny should have taken the charge:
"I'ma tell you, 50 Cent and anybody else, we not gonn'a have no discussion about what my ole lady should'a, would'a, couda done for anything as it pertains to me.  We ain't gonn'a do that. I'm the only one in my family that's gonna take a lick when it pertains to the legal system. Since me, none of my other family members have seen a jail cell. Nobody. I'm the last one. The buck stops here. I feel that a person that stands behind [his woman for a criminal charge] is a coward anyway."
Regardless of who's wrong or right in this situation….50 needs to just grow a pair of balls and stop getting so offended by what others say, especially when he goes around saying whatever pops up in that mind of his.
When you speak recklessly on a regular….expect others to have something to say back in return. GEEZ!!!
Be the first to receive breaking news alerts and more stories like this by subscribing to our mailing list.