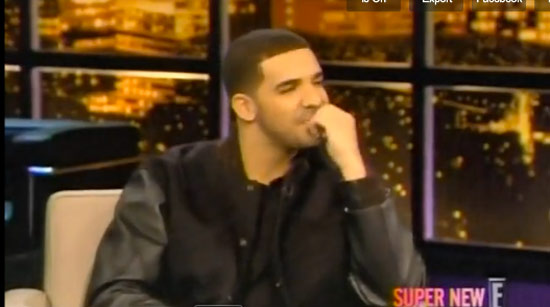 To further promote his new Take Care album, Drake made a quick stop by "Chelsea Lately" last night.
Of course during his stay, Chelsea pulled out all the x-rated questions (like she does for so many other guests on the show) and even joked around about him being a flaming homosexual.
Luckily … Drizzy was a good sport and spoke on drinking white wine, meeting Lil Wayne, and whether-or-not he's chomping Nicki Minaj down.
Watch the interview below: