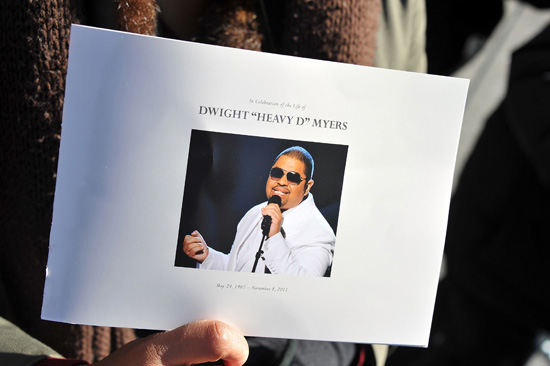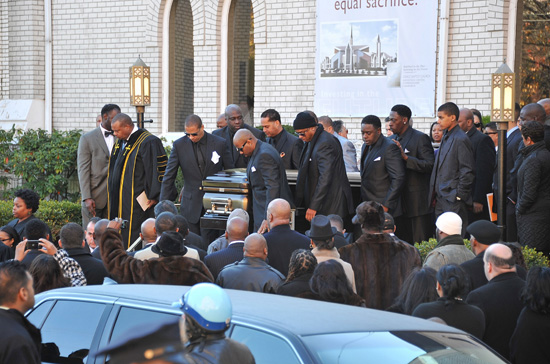 Heavy D, who died at age 44 in Los Angeles from what his family said was complications from pneumonia, was laid to rest in a star studded funeral service in his hometown of Mount Vernon, New York on Friday (Nov 18).
A-List stars like like Jay-Z, Will and Jada Smith, Diddy, Queen Latifah, John Legend, Usher, Samuel L. Jackson and many more were all in attendance at the rap legend's two-and-a-half hour funeral service at Grace Baptist Church, which was reportedly filled to capacity.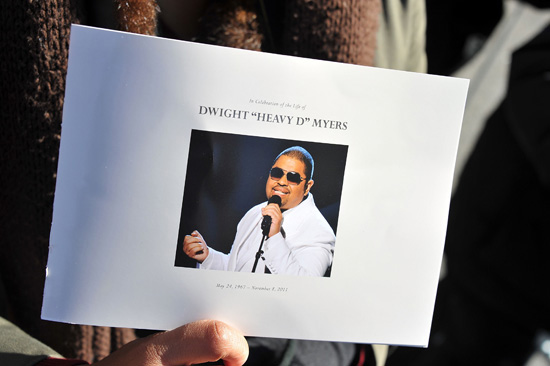 Heavy D's 11-year-old daughter Xea Myers spoke briefly during the service, telling the mourning attendees that her father was "still here, not in the flesh, but in the spirit."
Diddy also talked about his late friend, including how he helped give him his start in the music industry, and how their longtime friendship continued up until Heavy D's death.
"He became my friend. He became my brother, and I'm not talking about friend-brother like we cavalierly use the word, I'm talking about a real friend, a real brother," Diddy said. "Somebody I shared my dreams and my secrets with, somebody that's been there for me at my lowest point, my darkest hour when nobody wanted to be beside me."
President Barack and First Lady Michelle Obama even offered a few words of encouragement to Heavy D's family in the form of a note, which was read aloud by Rev. Al Sharpton:
"We extend our heartfelt condolences at this difficult time. He will be remembered for his infectious optimism and many contributions to American music. Please know that you and your family will be in our thoughts and prayers."
A memorial fund has been set up to help financially aid Heavy D's young daughter Xea. Details can be found on the website: http://rememberheavyd.com