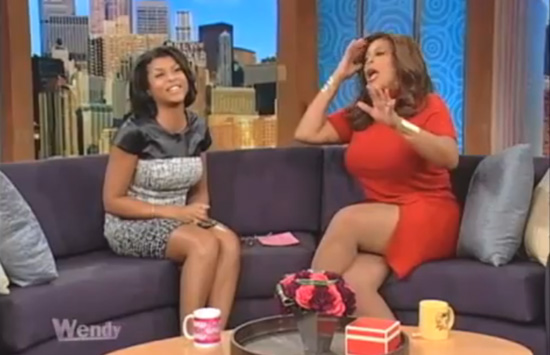 Taraji P. Henson made a guest appearance on Wendy Williams yesterday to promote her new CBS show "Person of Interest" and her upcoming John Singleton movie which she stars in alongside her on-screen love interest Tyrese (see: "Baby Boy").
During her chat with Wendy, Taraji talked about why she'll never date Tyrese or Terrence Howard, while also denying rumors that she ever dated Drake and confirming rumors that she dated Common.
"Okay I'll tell you the truth, Common and I did date. All the rest no," the 41-year-old actress said.
Watch a clip from the interview below: