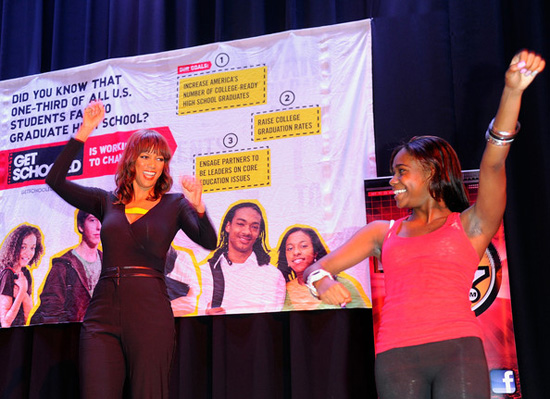 Supermodel Tyra Banks teamed up with the "Get Schooled" Foundation to surprise a large group of students at the High School for Teaching and Profession in the Bronx, New York City Wednesday (Oct 19).
Tyra also signed copies of her brand new book "ModelLand," which has been steadily climbing the NY Times' best-seller list since it was released last month.
Get Schooled, a non-profit foundation that focuses on empowering young people to take control of their own education through the use of media, technology and popular culture, was created to motivate young people to graduate from high school and go on to succeed in college.
And Tyra can relate to that because she is currently enrolled in Harvard Business School furthering her own education.
More pics of her in the Bronx are below:
Be the first to receive breaking news alerts and more stories like this by subscribing to our mailing list.