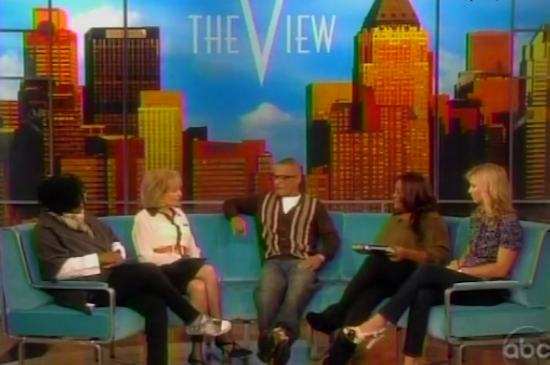 After making an appearance on Howard Stern's radio show yesterday, T.I. — currently on a book tour for his new novel "Power & Beauty" (in stores now) — paid a visit to "The View" to chat it up with the ladies about staying clean and sober, shielding his kids from his past, the importance of family, how he wrote his new book while he was in prison.
Tip acknowledged responsibility for his actions which led him to prison twice in the past two years. Speaking on his new-found clarity, he told the ladies of The View, "I've accepted in order to have a different result, you have to take a different approach, which is staying clean and sober."
"I understand why people are so critical of me," he added. "Nobody is tougher on me than I am on myself."
The ladies seemed critical of T.I.'s past arrests and wondered if he could break his drug habit, to which he responded, "I broke the habit … I think it was more recreational than anything else, and it's just a discipline factor."
T.I., now embraces his sobriety, puts his family at the top of his list of priorities.
"My family, my wife, my mother, everybody are the most important [thing in my life]," he says. "Together we all endured these pitfalls, these challenges in life and we move forward stronger as a family together."
After their serious interview, T.I. had a little fun and shot some hoops with Sherri and Elisabeth. "I don't play ball," he warned the ladies beforehand.
Watch T.I. on "The View" below:
Be the first to receive breaking news alerts and more stories like this by subscribing to our mailing list.