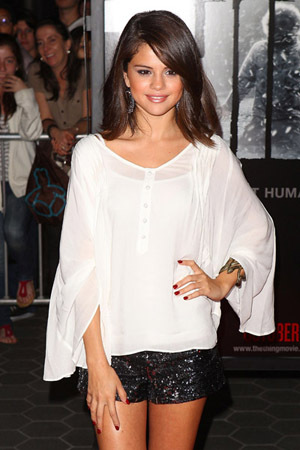 Justin Bieber's girlfriend Selena Gomez recently received a serious death threat, and the LAPD's "Threat Management Unit" has jumped right on the case, providing Selena with a temporary restraining order, according to court documents revealed earlier this week.
A 46-year-old man named Thomas Brodnicki, who reportedly has a criminal history of stalking, is now required to stay 100 yards away from the singer after he allegedly told his psychiatrist during a mental evaluation this week that he was going to kill the Disney star "in the near future."
Serena claimed in a sworn declaration given last Wednesday (Oct 12) that the creepy man had visited her workplace numerous times, something Brodnicki admitted in detail to his psychiatrist.
Selena said, "I am in extreme fear of Mr Brodnicki due to his direct threat on my life, his obsessive, harassing and threatening behaviour towards me as well as his criminal history of stalking. I feel that my personal safety as well as the safety of those around me is in jeopardy."
Selena's lawyer said Brodnicki was picked up for a medical evaluation last month after he threatened to "scratch people's eyes out on the street."
According to Selena and her Lawyer's declarations, Brodnicki told his psychiatrist he traveled from Chicago to L.A. to meet her and visited her workplace at least 3 times. He also told the shrink about how he told people about his conversations with God about killing Selena.
Court documents in Los Angeles say that the LAPD's Threat Management Unit is taking the case "extremely seriously" due to Brodnicki's history of mental illness.
Be the first to receive breaking news alerts and more stories like this by subscribing to our mailing list.