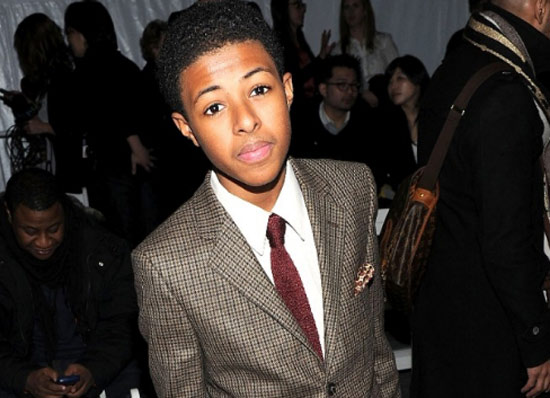 Diggy Simmons wants to remain a positive rapper.
In a recent interview with 93.9 WKYS, Diggy revealed that he will never make music shameful to his family or use curse words.
"When people hear me say certain types of things, they say, I wonder what Rev would think. I wouldn't say anything in the first place that would be shameful to my family anyway, but I am me at the end of the day."
The teenage star says that he doesn't need profanity to make him successful.
"That's not even me trying to be clean. I don't need it, I don't need to curse in my rhymes or in any of my songs. Honestly, I haven't really sat down and said, when I'm older I'm gonna curse or when I'm older, I'm not, but I don't see myself cursing anytime soon. I don't think I should ever use it, honestly. I guess I'm making the decision now, I'm never gonna curse. There's no point."
We're proud of Diggy keeping it clean …. that takes a lot of confidence!!!
Be the first to receive breaking news alerts and more stories like this by subscribing to our mailing list.