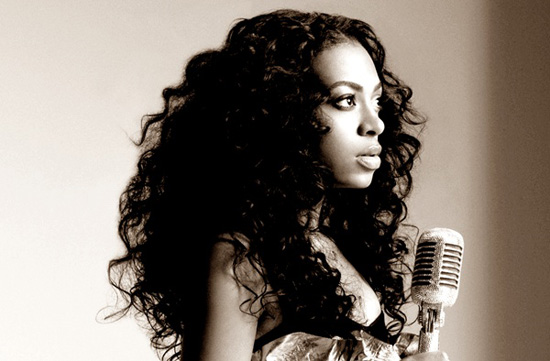 Solange digs into her personal musical archives to give her fans a treat. Trey Songz really wants us to believe he's a "sanga turnt rappa." Nick Cannon is remembering things and wants us to hear about it. And Romeo is borrowing beats from Jay and Yeezy. Tuesday morning's music is all about reminiscing, borrowing and a lot of convincing. Enjoy!
Solange – "Favors"
[audio:http://gossiponthis.com/wp-content/uploads/2011/09/solange-favors.mp3|titles=Solange – "Favors"]
Solange is currently in the studio with super producer Pharrell Williams putting the finishing touches on her third album. And to hold fans over, she recently released a song called "Favors," a previously unreleased track she wrote four years ago while recording her "Sol-Angel and The Hadley St. Dreams" album.
"'Favors' is no way related to my album," Solange tweeted, making it clear that this song doesn't reflect the sound of her new project.
Trey Songz – "Whoever Else"
[audio:http://gossiponthis.com/wp-content/uploads/2011/09/trey-songz-whoever-else.mp3|titles=Trey Songz – "Whoever Else"]
Trey Songz continues to show off his rap skills (of which he's very fond of) in his newest music release "Whoever Else," a cut from his "#Lemmeholddatbeat 2" & "Anticipation 2" mixtapes (both dropping Nov 1st).
Nick Cannon – "I Remember"
Nick Cannon takes a moment to reflect on a number of things, including his rise to fame, as well as his children, his wife Mariah Carey and his beef with Eminem on "I Remember," a song Cannon posted to his site yesterday.
"Don't forget where you've come from, and you'll never lose sight of where you're going," Cannon wrote on NickCannon.com.
Romeo – "N**as in Paris (Freestyle)"
Romeo puts his own spin to Jay-Z and Kanye West's "N*ggas in Paris." Take a listen to what the the 22-year-old successor to the "No Limit Throne" has to say.
That sh*t cray!
Be the first to receive breaking news alerts and more stories like this by subscribing to our mailing list.