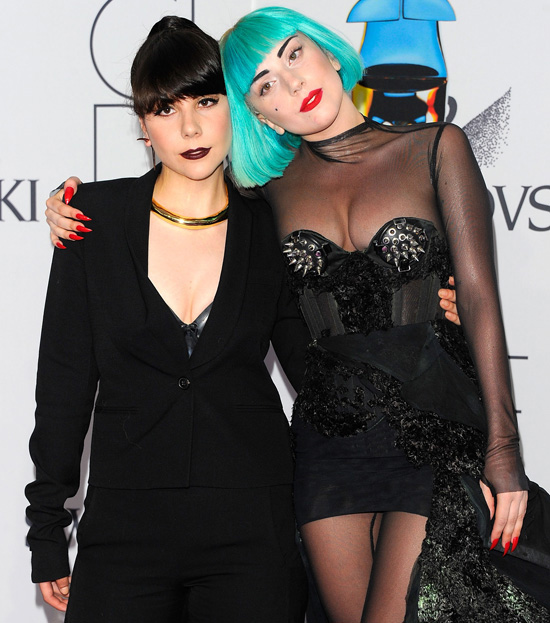 Ever wondered what it'd be like being related to one of the biggest stars on the planet? Well Lady Gaga's little sister dished all in her recent interview with Teen Vogue.
Natali Germanotta, a New York fashion design student, told the fashion magazine how she gets away with wearing some of her own outlandish outfits.
"Whenever I wear something crazy and my dad gives me a hard time, I say, 'Well, at least I'm not walking out on the street with red pasties,' and he'll be like, 'Good point,' " she said.
No stranger to the Manhattan private school herself, as she previously studied there, at her sister's 2010 graduation the "Judas" singer turned up donning the now infamous beekeepers head piece which left school staff gobsmacked. "The teachers were like, 'Oh my God, I can't handle this family,'" Natali told Vogue.
In her sister's defense, Natali confirmed that it was her that encouraged her Pop star sibling to go all out. "She asked me, 'Should I dress really conservative and look not like myself, or should I do it over-the-top and freak everybody out?' And I was like, "The latter, definitely the latter.' "
As we mentoined, Natali is a fashion design student, but even so, she has no intentions on working with her eccentric Pop star sister. "She changes 50 times a day," Natali unenthusiastically said when asked if she would style her sibling.
Be the first to receive breaking news alerts and more stories like this by subscribing to our mailing list.