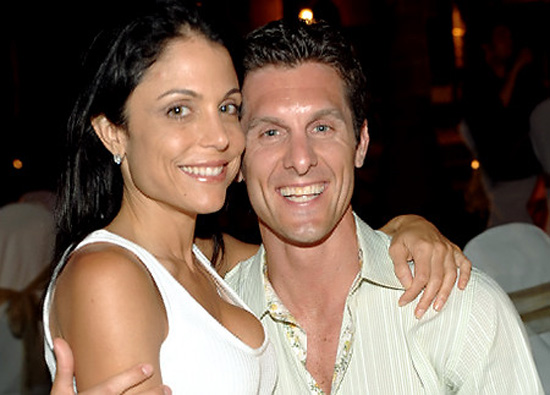 If you or someone you know, love and/or care about are involved in any way with any of the people from the "Housewives" franchises … run. Run away as fast as you can. Because there is clearly something going on with those people.
Read this:
If we didn't know any better, we would have thought Bethenny Frankel was competing on the new season of Survivor.

The reality star and her husband, Jason Hoppy, were lost at sea this weekend. We kid you not…

"I was on a sailboat on Saturday that was supposed to be eight hours and it ended up being 20 because were lost at sea," Frankel just told me in her first interview since the harrowing experience. "The captain had to call the Coast Guard and we were hit by a big wave. It was very scary. It was traumatic. Absolutely traumatic."

Thankfully, they decided at the last minute not to bring baby daughter Bryn.

Frankel said the boat went off course between Block Island and Nantucket after the GPS malfunctioned. There were about 10 people on the boat, including a camera crew for her Bravo reality show. "We were in the middle of the deep sea with no land or anybody near us," she said. "The captain had never, in 30 years, called the Coast Guard."

A Coast Guard spokesperson confirmed they were guided back to shore at about 4 a.m.

"It was so scary," Frankel said, whose new E! True Hollywood Story premieres on Wednesday at 10 p.m. "I was thinking, Oh, my God, Bryn! I'm not going to be there at six o'clock in the morning when she wakes up and she's going to wonder where Mommy is and gosh, if something were to happen to me, what would happen to her. I was having horrendous thoughts."
Glad to know everything's okay … But damn! These "Housewives" (former and present) must have some sort of voodoo spell over them right now or something.
Just one month ago, Russell Armstrong — Taylor Armstrong's husband, from the the "Real Housewives of Beverly Hills," committed suicide all of a sudden, and everyone is still trying to put the pieces of that together.
Then, just earlier this week, we found out that Michaele Salahi — from the "Real Housewives of D.C." — up and left her husband, and ran off with a rock band guitarist.
And now Bethenny Frankel and her husband just got lost at sea.
We don't wanna jinx anybody, but … what's next? Sheesh!
Be the first to receive breaking news alerts and more stories like this by subscribing to our mailing list.