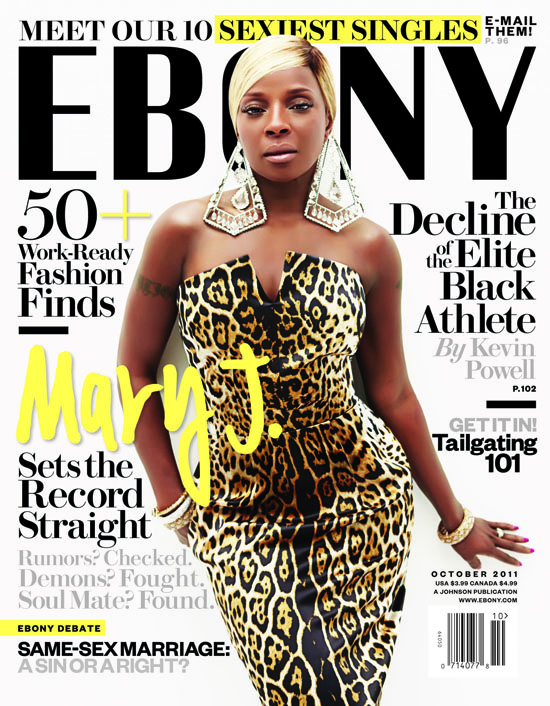 Check out Mary J. Blige on the cover of the October 2011 issue of Ebony Magazine!
Inside, the 40-year-old R&B singer opens up about her being abused, her past drug abuse, rumors of a "rocky" marriage and more.
She also reflects her life thus-far, and even talks about how the death of Amy Winehouse death hit home for her.
"When I got the text about Amy, I was lying down on the bed," she says. "I got up and read the message about her death and just lay back down again. I kept getting up and laying back down for some reason. I'd always wanted to work with Amy, so I just couldn't believe it really.  And then it hit me—that could have been me. That really could have been me!"
Regarding rumors of her marriage with Kendu Isaacs being on the rocks, Mary says, "We have disagreements … marriage is wonderful, and marriage is very hard … if you are with the right person, the work is worth it."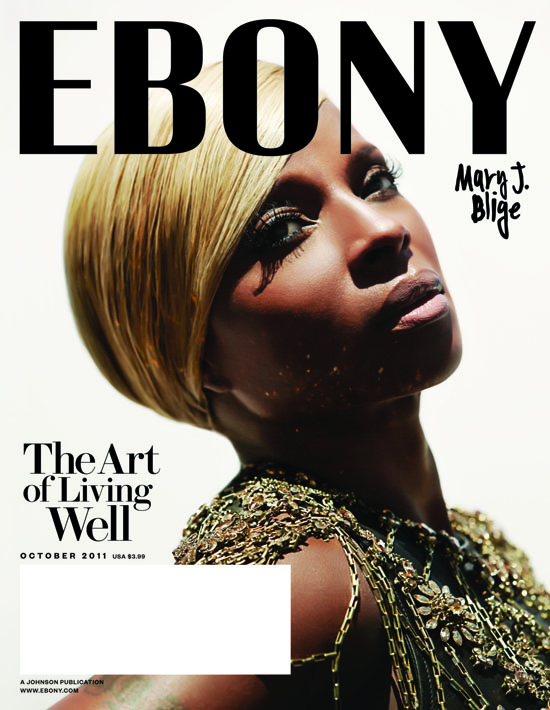 Now that Mary J. is 40 years old, she says she's finally living life. "I'm forty and really loving it. Forty feels so, so good," she told Ebony.
She says that while her 'My Life' album focused on sadness and depression, her newest album, 'My Life II: The Journey Continues' is all about "coming out of that hole and realizing that even when you're happy, you, won't be everyday."
For more on Mary J. Blige, pick up Ebony Magazine's new October 2011 issue, on newsstands now!
Be the first to receive breaking news alerts and more stories like this by subscribing to our mailing list.