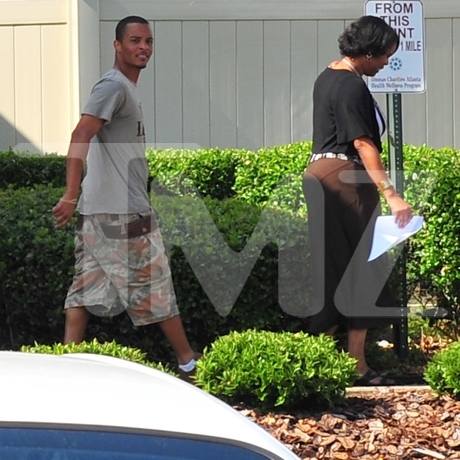 After weeks of a back-and-forth battle between T.I.'s legal team and the FBI, the Atlanta rapper was been sprung from federal prison in Atlanta Thursday (Sep 15), and is now being housed in a local halfway house to serve out the remaining portion of his 11-month sentence. Hopefully … this time around T.I. used a small van (or something just as, if not more, modest) to transport him from Point A to Point B.
As we previously reported, the feds believed that T.I. had violated the conditions of his early release by having an entourage of people with him on the tour bus he used to travel from the Arkansas Federal prison to the halfway house in Atlanta.
Federal officials had also objected his manager and a reality TV producer riding with him, claiming that T.I. conducted business on the bus, something the rapper's reps strongly denied throughout the whole snafu.
T.I.'s lawyer Steve Sadow now tells TMZ:
"We have good reason to believe that this favorable result was reached because of the proactive and assertive approach taken to protect T.I.'s rights by providing B.O.P. officials and the media with reliable and accurate information and that T.I. did not intend to violate his transfer furlough or any other B.O.P. rules en route from the prison facility in Arkansas to the halfway house in Atlanta."
Sadow adds, "T.I. will be released from custody on Sept. 29, and then will be supervised by the U.S. Probation Office for a period of 1 year."
[Photo: TMZ]