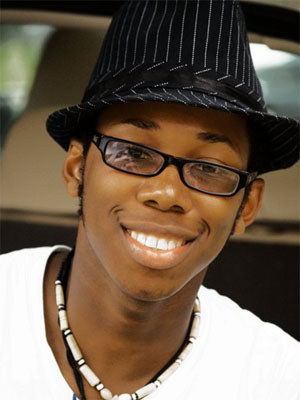 We here at Gossip On This would like to take the time to pay tribute to the memory of our friend, Kenni "KC" Nwajagu.
Kenni was a dedicated member of GOT's staff between 2009 and 2010, but had recently fallen ill and was unable to contribute on a regular basis.
Still, despite his illness, Kenni remained on our staff as a part-time writer, and contributed when he felt up to it, something we definitely appreciated then, and now, more than ever.
We recently learned that Kenni died at the young age of 21 on June 30th 2011 after a 2-year battle with a rare, terminal form of kidney cancer.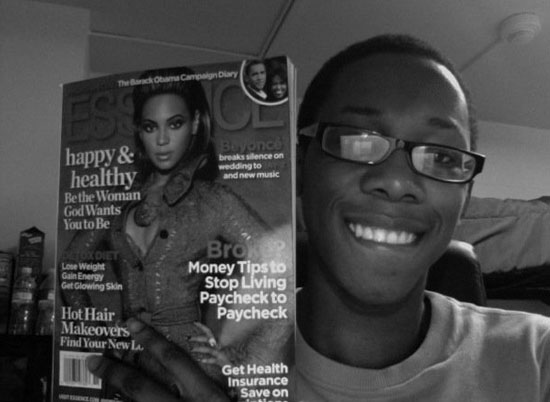 Kenni, a huge fan of Beyonce and Harry Potter, was our film & music editor, and was known to spark many a debate with his sharp, informative and witty movie, music and album reviews, and editorial features.
He would be thrilled to know that Beyonce and Jay-Z are finally having a baby, and the last installment in the "Harry Potter" movie series — "Harry Potter and the Deathly Hallows: Part 2" — quickly went on to become a record-brealing, history-making, billion-dollar success shortly after its release in July 2011.
We will miss Kenni greatly, and hope that you all will continue to think of him, just as we will, as Gossip On This sadly continues our journey forward without him. Though he is no longer with us in his physical form, we believe that his spiritual form will remain with us forever.
"His departure from us was devastating, and still is," Kenni's father told Gossip On This, on behalf of his family. "We are baffled by the whole scenario culminating in his untimely and unfair death. He had so much to offer the world as he was just preparing. Unfortunately that is not to be."
Mr. Nwajagu continued, "It's two months now since [Kenni] departed this world, and the pains of the loss is still very fresh to all of us. I do not know if the pains will be diminished with time. We are looking on to God for true consolation."
Kenni is survived by his father and mother, Boka and Onedu Nwajagu, as well as his sister Sandra and his brother Emeka.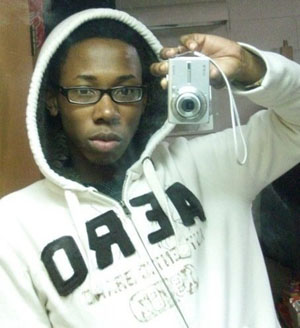 While Kenni was blogging for Gossip On This, he was also a student at Fairfield University in Connecticut, with dreams of becoming a well-known Hollywood film producer and director.
Continuing to show his passion for what he loved, Kenni even wrote, produced and co-directed a movie from his sick bed. The film, titled "This is Me," went on to win an award at his University, and Kenni was present to accept the award in May 2011.
For more on Kenni and his life, please refer to his biography below:
Kenechukwu "KC" Nwajagu, or Kenni, as he was fondly called, was born on March 17, 1990 at the Samaritan Hospital, Enugu, Nigeria. As early as age 6, he had become a star actor in his school, and was nicknamed "Kiri Kiri Star" by his Principal at St. Paul's Nursery and Primary School Achara Layout, Enugu.
A year later, he relocated to the United States of America with the rest of his family. In the USA, he quickly settled down and endeared himself to his teachers and schoolmates. Refusing to be a spectator, he became fully involved in various character building activities inside and outside of the schools he attended.
As a proactive student, his leadership potential was rewarded in school with numerous awards and accolades. His academics were not lagging as he was an A student. He was actively involved in church activities, culminating in co-leadership of the praise and worship team of his local church in the USA until he left home to attend Fairfield University in Connecticut, USA in 2008.
In the fifth grade, he joined the Original Works Inc. a privately organized after school program for budding actors. At Original Works, he wrote, directed, and acted in a number of plays and movies, notably "Possessed I & II" which were highly rated.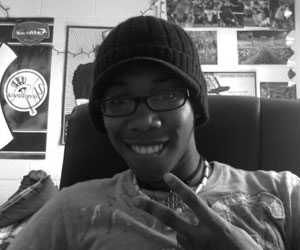 In the two years he spent at Fairfield University before he was incapacitated by terminal cancer with matastases, he had carved a niche for himself as a writer, director, producer and actor of films and movies. As one of his colleagues said, "We adore Kenni."
He was a voracious reader, as evidenced by his huge library of read books and novels. He was also a prolific writer and had written and scripted a number of stories, plays, and movies which he planned to produce. Hopefully, his friends and colleagues will complete some of these works in progress.
This was a young man "destined" for a brilliant career in the movie world. He was looking forward to graduating from the university with a number of movies to his credit, and then move on to Hollywood to pursue his passion. The last movie he produced and co-directed at Fairfield University was titled "This is Me." With the help of his colleagues, he continued the production of this movie from his sick bed.
The movie won Best Picture Award at the University's Cinema Fiesta in May 2011. He was given a standing ovation. With the help of his co-director, Victoria, he weakly walked up the stage to receive the award.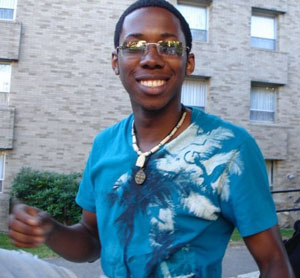 A day after the award ceremony, he boarded a Lufthansa flight with his parents on his way to Nigeria in search of divine healing and natural remedy for the debilitating terminal cancer that had ravaged his young body since his diagnosis in November 2009.
Memorial Sloan-Kettering Cancer Center in New York, USA, arguably the best in the world for treating cancer, had in vain used all the arsenal of drugs and treatment at their disposal to contain the rare incurable cancer that suddenly rampaged his body. The Good Lord finally took him home on June 30, 2011 after a heroic fight.
In the words of a family friend Dr. Kasumu Salawu, Kenni was an unusually brilliant child and he was destined for great things, but here we are.
KENNI'S TESTIMONY BEFORE HIS DEATH:
On Sunday night, June 26, 2011, during a night vigil prayer session, Kenni revealed that Jesus was sitting behind him dressed in sparkling white apparel with a laptop in His lap. So we agreed that his Maker God Almighty had decided to call him Home.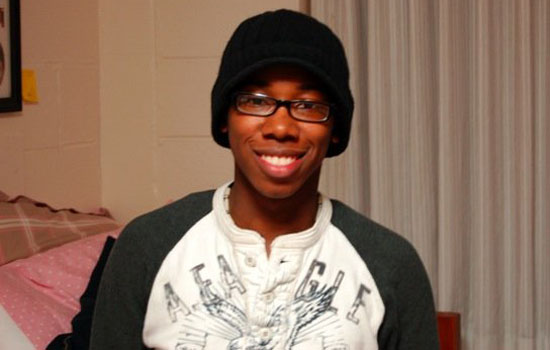 R.I.P.
Kenni Nwajagu
March 17, 1990
–
June 30, 2011
Be the first to receive breaking news alerts and more stories like this by subscribing to our mailing list.