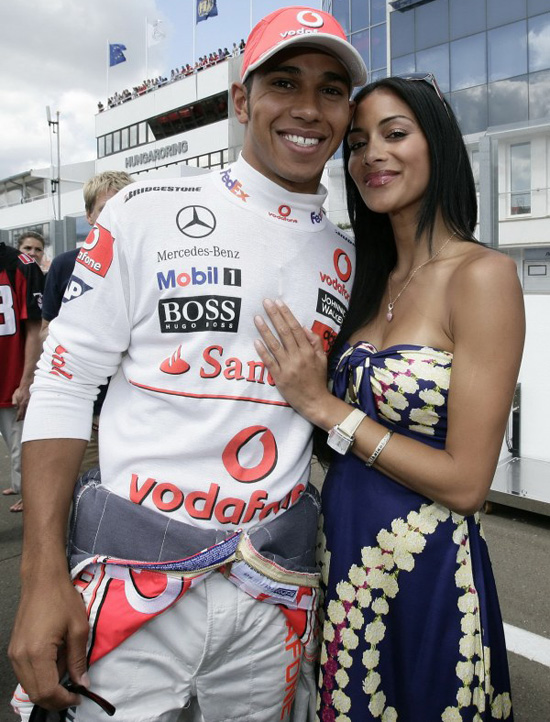 Save your congratulations and well wishes for Nicole Scherzinger and race-car driver Lewis Hamilton … because according to the "X Factor U.S.A" judge, they are NOT engaged!
Rumors swirled over the weekend that the former Pussycat Doll was engaged to her boyfriend of four years, but the Pussycat Doll set the record straight Sunday via Twitter.
[img]
The engagement rumors came about after Scherzinger's father, Alfonso Valiente, told the Daily Mail in an interview, "yes, they are engaged," but it looks like Papa Scherzinger was mistaken.
Nicole cleared up the confusion once and for all Monday, writing, "Hi all:) Just to reaffirm, Alfonso was misquoted… Lewis and I are not engaged. But thanks for the love and support!"