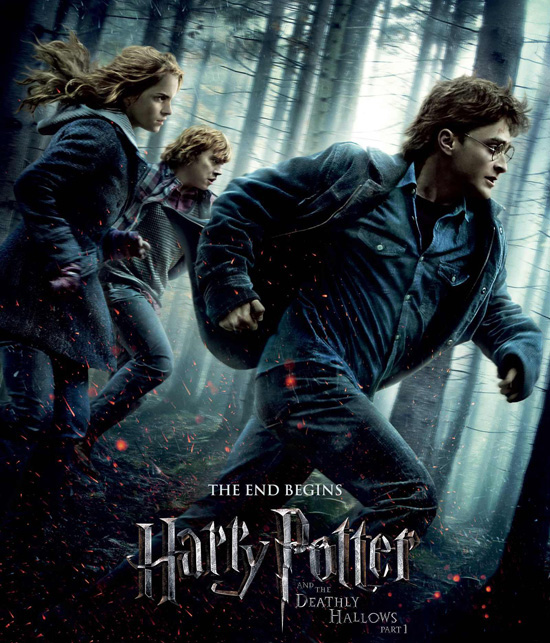 The latest "Harry Potter" movie made so much money last weekend … that it beat the opening weekend numbers for the Batman blockbuster "The Dark Knight," which had previously held the record of best opening weekend EVER!
In 2008, "The Dark Knight" earned $158.4 million its opening weekend. And this past weekend, Warner Bros. estimated that "Harry Potter and the Deathly Hallows: Part 2" raked in $168.6 million domestically from Friday to Sunday.
"This will be the biggest `Harry Potter' by far," said Dan Fellman, head of domestic distribution at Warner Bros. "A billion dollars is definitely going to happen."
The current franchise high is $974.8 million worldwide for the first film, "Harry Potter and the Sorcerer's Stone" 10 years ago.

"Deathly Hallows: Part 2" does have the advantage of 3-D screenings, which cost a few dollars more than 2-D shows. Because of the higher 3-D price, plus regular inflation, "Deathly Hallows: Part 2" sold fewer tickets than "The Dark Knight" over opening weekend.

The "Harry Potter" finale also set a record for best opening day domestically Friday with $92.1 million, nearly $20 million ahead of the previous high for "The Twilight Saga: New Moon" two years ago.

Other records for "Deathly Hallows: Part 2: best domestic gross for debut midnight shows at $43.5 million, topping the $30 million for last year's "The Twilight Saga: Eclipse"; best domestic opening in huge-screen IMAX theaters with $15.5 million, surpassing the $12.2 million for last year's "Alice in Wonderland"; and best worldwide IMAX debut with $23.5 million, beating the $20.4 million for "Transformers: Dark of the Moon" two weeks ago.

Paramount's third "Transformers" blockbuster, which had been No. 1 the previous two weekends, slipped to second-place with $21.3 million domestically. It remains the year's top domestic hit with $302.8 million.
Be the first to receive breaking news alerts and more stories like this by subscribing to our mailing list.