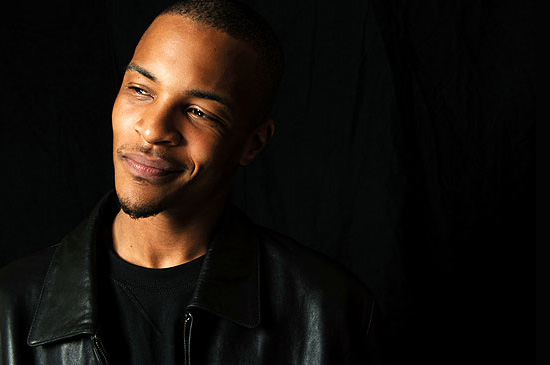 Rapper T.I. will be a free man again this September following his completion of a 10-month prison sentence for violating his parole last year.
Though the "Live Your Life" rapper, real name Clifford Harris Jr., did not face charges for his arrest for drug possession in September 2010, he was found to have broken the terms of his parole and sent back to prison the following November.
But The King can now start counting the days to his freedom as he will finally be uncaged on September 29th.
Check out his latest message to his fans (via his official website) below:
What up world? I appreciate the continued love and support that everyone has been giving me. This chapter in my story will soon be coming to an end and I will be back in the flesh with you sooner than later. In the meantime I want to give a special shout out to a few particular individuals that have been sending me letters, cards, comments, tweets and just overall holding me down. A little loyalty goes a long way with me…I don't do fake shit shawty. So I can't thank y'all enough for keeping it 1 thousand and as soon as I'm able I WILL RETURN THE FAVOR!!! And that's on PHIL!!! I love y'all and I'll see you in September.

– KING

SHOUT OUTS:

OMG Girlz, Tameka, Pretty Hustle, Angie Martinez, DJ Enuff, DJ Infamous, Drake, J.Cole, Nipsy Hustle, Nelly, B.o.B, Killa Mike, Lil Book, Donnis, Rich Kid Shawty, Amare Stoudemire, DJ Drama, MLK, Greg Street, Maino, Mouse and Hustle Hard (Welcome Home 80!!!!).  Also would like to shout out…

Deidra Collins / Memphis, TN, Kyrstal Greenwood / Gaithersburg, MD, Trevor Toodle / NC, Christopher Chizer / Houston, TX, Renee Mathews / Clinton, MD, Ronnie P / St. Louis, MO, SimoniaMeChelle / Memphis, TN, Justin Allen Garcia from the Phillipines, Ashley Smith / Birmingham, AL, Brunette /Jackson, MS, @lilmariahc, @bash_ti, @1stlaydi, @the_blueprint4, @jmuse821, @jstablishgohard, and @ladyflirty!
See ya in September Tip!
Be the first to receive breaking news alerts and more stories like this by subscribing to our mailing list.