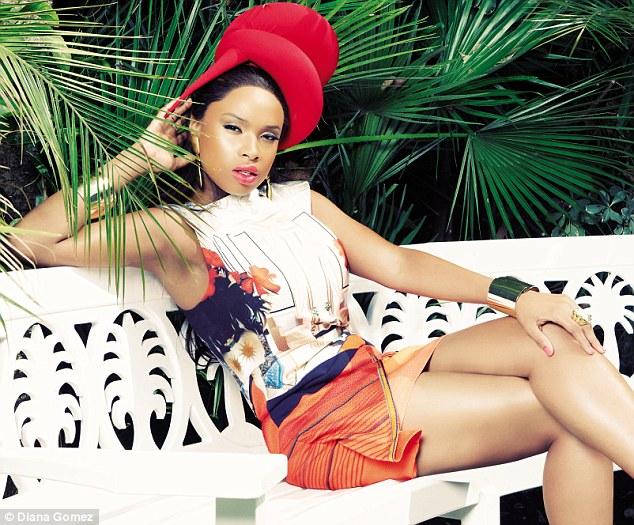 Jennifer Hudson's life has changed dramatically over the past few years … especially now that she's lost over 88 pounds with the help of Weight Watchers!
In a brand new interview with Daily Mail, the "Dreamgirls" star showed off her new size 6 figure as she posed for a new photo shoot and talked about the doors that have been thrown open for her now that she's nearly 100 pounds lighter. But does she agree that the odds are against plus-size women in the industry?
"No, because I was doing OK before," Jennifer says. "But the truth is, so many more opportunities open up when you're on the other side, as I am now. I'd no idea what I was missing out on. It's like a whole other world. Suddenly every designer wants to dress you. It's like, 'You look amazing! Please, choose a dress. Have a bag. And what about shoes?' I mean, wow!"
Peep more excerpts (and additional shots) below:
Is all the flattery, not to mention the freebies, hard to resist?
"My look is led by what I feel good in. If I'm not comfortable in something, I won't wear it – no matter whose name is on the label."

On acknowledging that the reality of slimmed-down stardom is more exciting than she ever imagined:
"To be able to sing at this level is a blessing in itself, and I got publicity for what I was doing before I dieted. But never to this extent. Now, whenever I open a magazine, I seem to see myself there. And I get to dress up every day and have someone take photos of it all. For someone who loves fashion, it's like living the dream. Of course there are those mornings when I think, 'Please don't look at me right now!' But you just have to pull yourself together, get out there and do your job. I mean, how lucky am I to be in this position?"

On being dressed down at home:
"When it's mommy time at home, the supermodel me – black Barbie, as I call her – is definitely not in the house. I don't want to be all glammed-up in big hair and full make-up. I need to relax, to breathe and to concentrate on my son."

On continuing her career after the murders of her mother, brother and young nephew:
"You have no choice but to keep going," she says quietly. "What else are you going to do? It's called life and you've got to be prepared to deal with whatever it brings your way.

On being an inspiration to others:
"I've never heard the word 'inspiration' as often as I have this past year. I get stopped in the street, in airports, everywhere, by people saying, 'You're my inspiration,' and I don't begin to know how to respond. What did I do to deserve it and what do I say? Like with the weight loss… I'd no idea so many people were watching me or that they cared."

On her son David Jr:
"He's very much his own person, a little performer who loves to sing and dance," she says. "He's so charming, too. Yes, I'm biased, but I've never seen a child with such presence. He says 'hi' or 'bye bye' to everyone when he comes in or out of a room, and goes round blowing kisses to everyone. My phone is completely backed up from videoing everything he does, because he surprises me constantly.

"When I found out I was pregnant and went for the scan, he was so very little. To have that memory fresh in my mind and yet to now have this boy with me, dancing and laughing…"

On taking her position as a role model seriously:
"My message to young people is to stay positive and not to doubt their dreams," she says. "There are things we long to do in life but think we're not good enough or clever enough to make happen. Just go for it! Dreams do come true. If anyone's proof of that, it's me."
Be the first to receive breaking news alerts and more stories like this by subscribing to our mailing list.