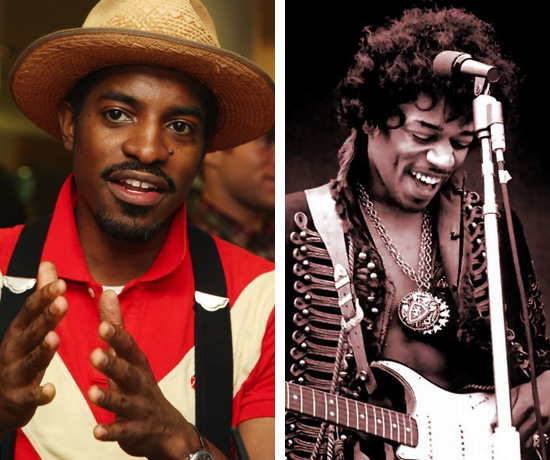 Andre 3000 is said to be in talks to portray rock legend Jimi Hendrix in an independently-made biopic about his life.
"Next up is possibly a Jimi Hendrix biopic — an independent film with Andre 3000 from OutKast playing Jimi Hendrix," Actress Hayley Atwell told Esquire magazine. "But I don't know, really. The Atwell team is like, Let's just wait and see."
The Outkast singer has been gunning for the rule since 2004 when he told the New York Daily News that he was fascinated by Hendrix's dual personality. "Jimi was wild onstage," he said. "Off-stage, he was really calm."
According to new reports, Andre 3K is also working on a solo album at the moment due out sometime this year, as well a new Outkast album slated to be released in 2012.
"Outkast is on track to release a new album by early next year," an industry source revealed. "Both Dre and Big [Boi] are working on solo projects; they want those out by the end of 2011."