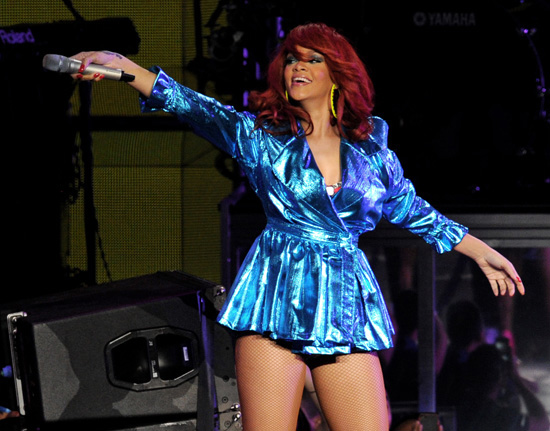 Rihanna, who is currently performing around the country for her "Loud" tour, was forced to end a concert early in Dallas after she (literally) set the stage on fire!
As the singer was performing one of her latest singles "California King Bed," the pyrotechnics used to enhance the performance sparked a fire that erupted near the arena roof. Videos posted to YouTube show a fire burning at the stop of the stage of the American Airlines Center in DAllas, TX with some sparks falling toward the ground.
Fans were evacuated and after the show, Rihanna posted a series of Twitter messages, one of which said:
"DALLAS!!! We set the stage on FYAH tonight!!! LITERALLY!!! I'm so (mad), I was havin so much fun wit yall too!!! I gotta come back man!!"
Though nothing has been confirmed, it's being speculated that the "S&M" performer will return to the Big D at the next available date (probably after the tour ends) to do the show all over again from scratch to make up for Friday night.
Watch the video footage from Thursday night's incident below via 3 different angles:
Be the first to receive breaking news alerts and more stories like this by subscribing to our mailing list.