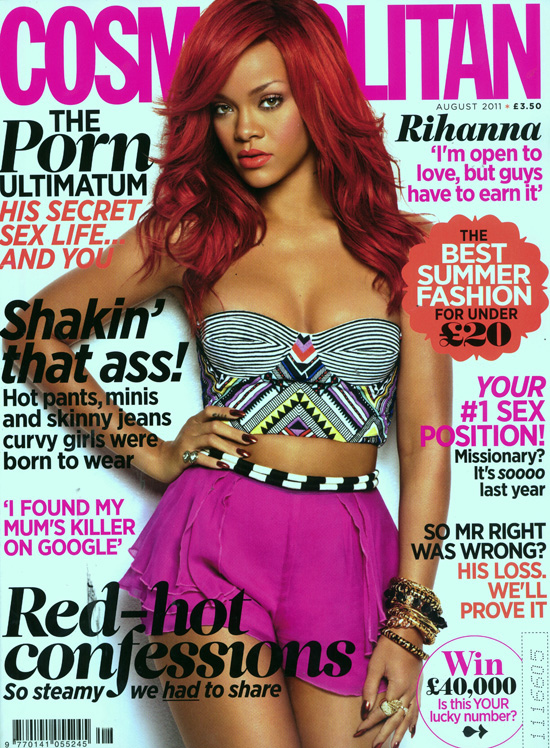 Rihanna likes to play the cat and mouse game….
The pop singer reveals what she wants in a guy in the upcoming August issue of Cosmopolitan U.K.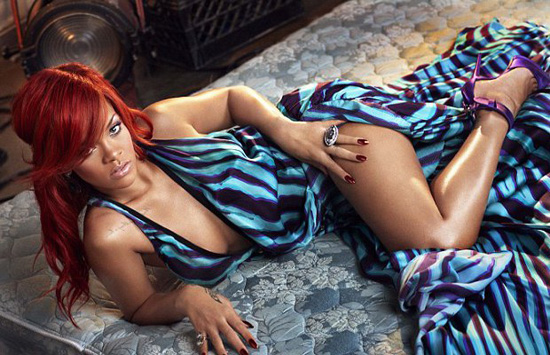 "I'm open to love. But guys should have to earn it. Because the minute they get it, they want something else," she says in the issue. "Men are like hunters: they like the chase. So you have to keep 'em guessing. Actually, I'm like that too. I get bored quickly. So if someone can make me laugh, that's the best."
She admits though it can be very intimidating to date someone of her stature in the music industry. "It can definitely be intimidating to guys to date someone in this industry. It's really hard to find a guy who doesn't care about that stuff. Right now, it's easier just having my career to focus on," she said.
RiRi also reflects on all of the drama that's occurred over the past three years and how it gave her a "f**k you" attitude. She says, "It was a very aggressive and defensive time, and that allowed me to start not giving a sh*t. I walked around with a very f**k you attitude. I've always been good at masking my emotions. For me, it's tougher to be vulnerable than to be tough."
So fellas, if you play hard to get and are funny as hell … Rihanna just might give you a chance!
Be the first to receive breaking news alerts and more stories like this by subscribing to our mailing list.