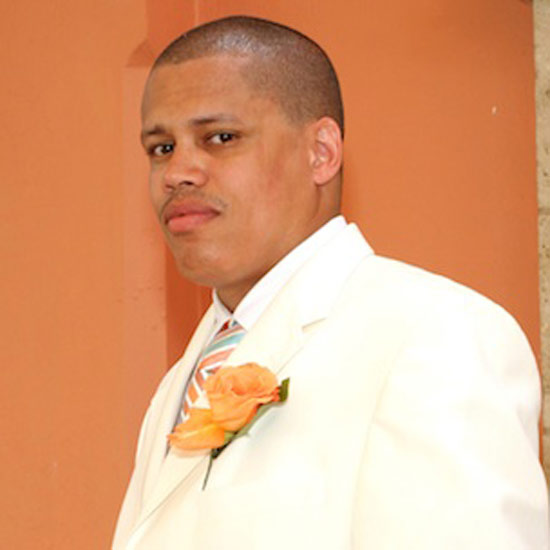 Just a few weeks after an incarcerated man admitted to being involved in the 1994 robbery and shooting of Tupac Shakur…..another inmate (who is a former member of the Nation of Islam) has come forward to confess his involvement in the murder of the late Biggie Smalls.
Read the full details below:
Former Nation of Islam member, and currently incarcerated federal felon, Clayton Hill has confessed to his role as an accessory after the fact to the murder of The Notorious B.I.G.

After first contacting HipHopDX on June 8th, Hill disclosed to DX that in October of 2010 he met with Assistant U.S. Attorney Nancy DePodesta and two agents with the F.B.I.'s Domestic Terrorism Unit and revealed that in May of 1997, while acting under orders as an official with Muhammad Mosque #15 in Atlanta, Georgia, he took possession of a semi-automatic handgun from a fellow N.O.I. member from Los Angeles, California who introduced himself as Dawoud Muhammad.

"[Dawoud Muhammad] stated to me that he was on the run for the murder [of The Notorious B.I.G.]," Hill wrote to HipHopDX via the CorrLinks email system for federal inmates. "He disclosed that he was the shooter of The Notorious B.I.G. because he (Dawoud) was a former Blood gang member and was paid to do so."

In his forthcoming e-book, Diary of an Ex-Terrorist, Clayton quotes Dawoud bragging to him of that payment, "And I made twenty-five 'g's' off that."

Hill, who is currently residing in the Metropolitan Correctional Center in downtown Chicago (inmate #61829019), convicted of Conspiracy to Defraud the United States and Identity Theft, examined pictures of both the long-suspected gunman and mastermind in the Notorious B.I.G. shooting, Amir Muhammad and David Mack, that were included in a magazine upon HipHopDX's request.

"I have looked at the pics in the mag," Hill wrote, "and although I cannot say conclusively and with absolute certainty because that was 14 years ago, Amir Muhammad looks like the person who used the name Dawoud."

"A member from L.A. wouldn't know a member from Atlanta so you wouldn't completely trust them," explained Hill when queried by HipHopDX as to why Amir would adopt the false name Dawoud while dealing with fellow members of the Nation of Islam. "Also, consider that the N.O.I. is a paramilitary organization and all members do as instructed so if he or I were told by someone to give a false name as precaution then he would and it would be accepted without question."

According to Hill, he was initially contacted in mid-May 1997 by Minister Tony Muhammad, the Western Regional Minister of the N.O.I., and asked to pick up someone from the Greyhound Bus Station in downtown Atlanta. This unnamed person was coming from Los Angeles headed through Atlanta.

Before ending his alleged call with Tony Muhammad, Clayton claims that he explained to the minister that he needed regional approval before proceeding with his request. Per Hill, a couple of hours later he was contacted by Brother Melvin Muhammad, the Account Executive based at the Chicago headquarters of the Nation assigned to the office of the Supreme Captain of the Southern Region, Abdul Sharrieff Muhammad, with instructions from the "Supreme" in reference to the earlier call from "Brother Tony in L.A."

According to Clayton, Melvin Muhammad reiterated Tony Muhammad's previous request. And after picking up the man he had been introduced to as "Dawoud," Hill procured the weapon he claims he was instructed to retrieve. Writing in his book Clayton explained, "I told [Dawoud Muhammad] I had instructions to collect some property from him. He must have been given the same instructions because he didn't hesitate or show any signs of doubt as he bent over and removed a trash liner out of a waste can and handed it to me to hold open. He reached into the duffle bag he brought with him and pulled out a semi-automatic hand gun that could have been a .9 millimeter or a .40 caliber wrapped in a white undershirt. Carefully he placed it into the trash bag making sure his hands never touched any of the exposed parts of the gun."

After allegedly receiving his final instructions from Melvin Muhammad, Clayton claims he was instructed to take the "property" to Louisville, Kentucky. In Louisville, Hill delivered the gun to Emile Muhammad, the personal driver of Minister Louis Farrakhan. Emile Muhammad then allegedly transported the gun to its final destination within the headquarters of the Nation of Islam.

"Somebody in Chicago wanted that weapon," Hill replied when asked by HipHopDX why a murder weapon would not be immediately disposed of and instead be taken on a cross-country trip from Los Angeles to Atlanta to Louisville to the N.O.I.'s HQ. "Who wanted it? I can't say for sure but whoever wanted it had to be high ranking."

Clayton does not believe that "high ranking" official within the Nation of Islam was its highest ranking member.

"I doubt if Minister Farrakhan knew anything," wrote Hill. "He would have been insulated from that."

HipHopDX has been unable to locate any previously published reports putting forth the theory that the Nation of Islam attempted to conceal the fact that a member of the N.O.I. had just murdered the then most popular rapper in the world by hiding the murder weapon used in that crime.

HipHopDX has additionally been unable to establish if Amir Muhammad was in Atlanta in May of 1997, or if he ever fled from his reported residence in Los Angeles at any time during that year. It has however been previously established by former lead detective in the Notorious B.I.G. murder investigation, Russell Poole, that Amir was in L.A. visiting the father of his godchildren, David Mack, seven months after Clayton Hill's alleged run-in with the murderer of Biggie Smalls, in December of 1997, while Mack sat in jail after being arrested for robbing a South Central branch of Bank of America of $722,000.

Clayton Hill left the Nation of Islam in 2000, and only came clean a decade later about the illegal activities he engaged in during and after his time with the N.O.I. to spare his wife a possible lengthy prison term for her alleged involvement in Clayton's most recent criminal activity.

Writing in the prologue to his book Hill explained, "Four years ago, in 2006 I created a scheme to file false tax returns on debit cards and withdraw the proceeds from ATM's all over the city. I filed 122 tax returns and according to the government I netted a little over three hundred thousand dollars. The government went after my wife to get at me and she was three floors below me [in the M.C.C.] on the twelfth floor and had been incarcerated as long as I had. Because we had a two-year old daughter who was being passed from family friend to family friend I made the decision to proffer against myself so Tamara, my wife, could get a reduced sentence and get back to our daughter."

Tamara was eventually sentenced to time served after being released on a signature bond, without objection from the prosecution, just one week after Clayton's meeting with the government.

"My proffers protect me from anything I say," he noted to DX, "but you have to realize that anyone [in the N.O.I.] who confirms anything can be charged as an accessory after the fact."

A credible source close to Clayton's case, who requested to remain anonymous for this report, confirmed with HipHopDX that the meeting he claims to have had with Assistant U.S. Attorney Nancy DePodesta and the F.B.I. in October did in fact take place, with Hill revealing the same information to the government that he shared with DX.

While his wife received credit for this disclosure, Hill himself did not receive a sentence reduction for his revelations regarding the cover-up of the murder of The Notorious B.I.G. A criminal defense attorney specializing in federal cases advised HipHopDX that this likely occurred because Clayton's criminal history would preclude his usefulness under cross-examination in any future trials, making Hill an ineffective witness for the government.

Clayton's inability to definitively identify the man he knew as Dawoud likely further frustrated the government and led to a lack of credit for his revelations.

"I reviewed pics with the F.B.I. and could not conclusively identify the person they showed me," Clayton explained. "But the face did look familiar. It has been 14 years."

Even with the failed I.D. and lack of credit for his confessions, Hill remains adamant that his statements to the government were the primary catalyst for the F.B.I.'s revelation to CNN in January that their now 14-year-old investigation into the murder of The Notorious B.I.G. had been "reinvigorated."

Hill's e-book containing all of the aforementioned allegations (and many more), Diary of an Ex-Terrorist, is due for release July 15th via Clayton's own Bella Media Group [@BmGrp1].

Stay tuned to HipHopDX for our forthcoming feature containing additional jaw-dropping details provided by Clayton Hill regarding the cover-up of the murder of The Notorious B.I.G.
Be the first to receive breaking news alerts and more stories like this by subscribing to our mailing list.