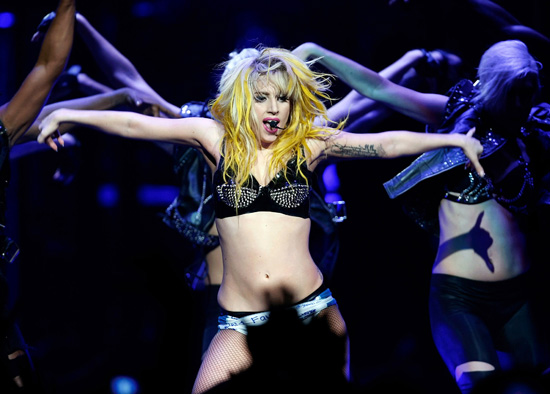 Rolling Stone Magazine has crowned its "Queen of Pop!"
Lady Gaga blew the likes of Rihanna, Beyonce, Britney Spears, Taylor Swift, Katy Perry, Miley Cyrus, Shakira, Pink and Ke$ha out of the water and took the crown.
According to Digital Spy:
The magazine ranked 16 female artists who had released solo albums between 2009 and 2011 by various categories. These included album and digital song sales, Billboard Hot 100 rankings, radio airplay, views on YouTube, social media, revenue from live shows, award wins and reviews from critics. GaGa scored 1,205 points in the overall Master Ranking, beating Taylor Swift into second place with 881. Rihanna came third with 833 points, Britney Spears fourth with 674 and Beyoncé fifth with 668.
"No matter how we cut the numbers, GaGa was bound to crush the competition," says Rolling Stone. "Our goal here was to crown the current tiara-wearer. The hard-working, culture-dominating GaGa more than earned the title. Maybe a year from now, after Beyoncé's new album 4 has spun off a year of radio, digital and video hits, Lady G and Honey B will be more evenly matched, tugging on either end of the Queen of Pop sceptre like the demigods they are."