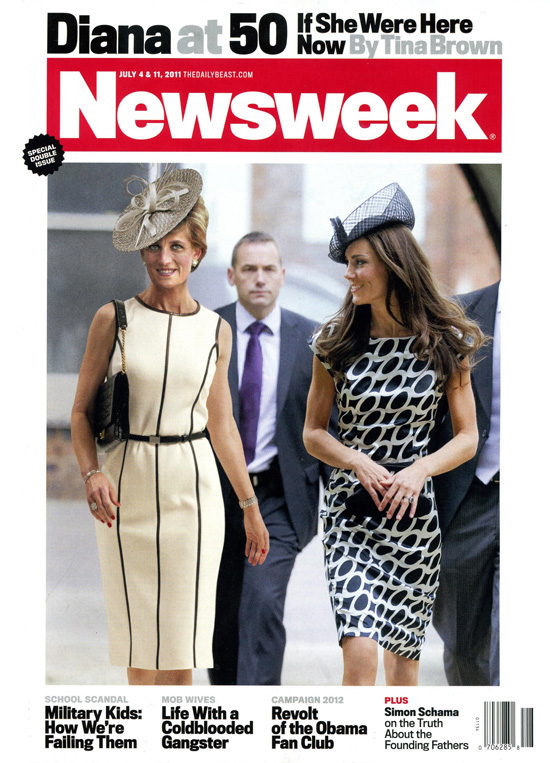 What would Princess Diana look like if she were still alive today? Newsweek asks (and "digitally" answers) this question on the cover of the latest edition of their magazine in honor of the former Princess of Wales, whose birthday is tomorrow (Jul 1).
The cover shows a computer-generated image of a graphically aged Diana strategically placed beside her daughter-in-law, Dutchess Catherine of Cambridge. (A little creepy if you ask us.)
The corresponding story, penned by Newsweek's editor-in-chief and Diana biographer Tina Brown, imagines what Princess Di's life would be like today, had she not been killed in a car accident on August 31st 1997.
"Diana would have been 50 this month," Brown writes. "What would she have been like? Still great-looking: that's a given."
PEOPLE reports that in the story, Brown also predicts that if Princess Diana were alive in 2011, she would have moved to New York, kept her youth appearance with Botox shots, and would have had a following of about 10 million on Twitter.
What do you think about Newsweek's "creepy" magazine cover?
Be the first to receive breaking news alerts and more stories like this by subscribing to our mailing list.