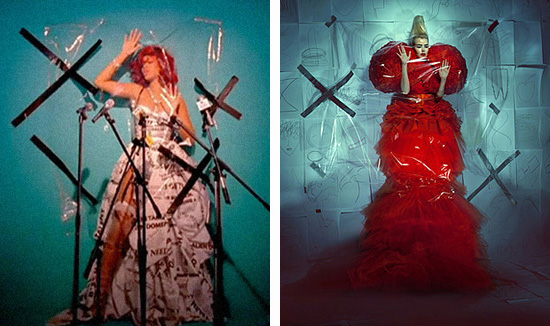 Pop icon Rihanna has a lot on her plate at the moment. Not one … but TWO famed photographers are accusing her of stealing their artistic ideas for her controversial "S&M" video. Back in February, famous celebrity photographer David LaChapelle filed a lawsuit against the singer … and now, another photographer, Phillip Paulus, has also filed a suit citing copy infringement.
"Why a worldwide celebrity is not able to afford a creative director, who creates individual concepts and stagings, is incomprehensible to me," the photographer told Radar Online. "To create new things within the creative cosmos, you can only expect this to come from a real genius, there is no doubt about that. However, in this case there is no real genius who created their own work; instead they stole ideas from a creative talent. Furthermore, every other creative professional should realize how supremely embarrassing it is to copy the work of colleagues from the artistic world and then to be praised for it," he continued.
Paulus' attorney also said in a statement:
"For legitimate reasons the use of copying Paulus' work over a million times requires an agreement that protects the copyright and the achievements and creations of our client which has never been given by our client, neither to the artist Rihanna nor to her label Universal Music. According to this, the copyright laws of our client has been infringed and the worldwide million-wise exploitation of the video S&M is unlawful. . .and Paulus will take legal action against Rihanna."
Maybe next time Ri-Ri will employ someone to do their creative research before shooting and releasing a video!
Check out a few more comparison shots below: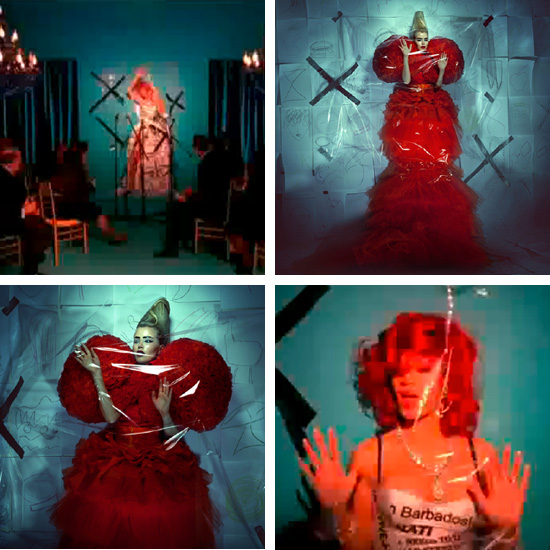 Be the first to receive breaking news alerts and more stories like this by subscribing to our mailing list.