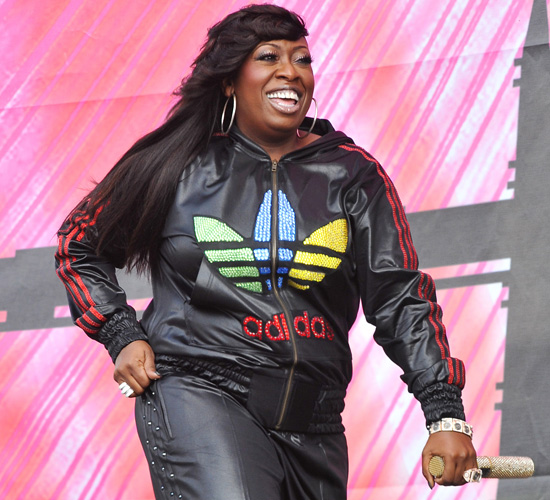 After revealing to the world for the first time that she was battling an auto-immune disorder called Graves' Disease in an interview with People Magazine this week … Missy Elliott has released a statement reassuring her fans and supporters who have been concerned for her health.
In the People interview, Missy said that her condition became so bad that she couldn't even grip a pen tight enough to write … or hold on to a steering wheel good enough to drive a car. The legendary femcee says as she battled the disease, she suffered severe mood swings, dizzy spells, lumps in her throat, bulging eyes and hair loss, among other things, and also had to undergo radiation treatment and take a lot of medication.
In a new statement released today, Missy, who is currently gearing up for a VH1 "Behind the Music" TV special to air June 29th and is also working on a new album, puts her fans at ease by letting them know that she is fine and the disease will not be slowing her down anytime soon.
"There have been some inaccuracies reported in regards to my diagnosis with Graves' Disease, so I wanted to clear things up. I was diagnosed with Graves' Disease about three years ago, but it really hasn't slowed me down at all. I rocked my performance on 'VH1 Hip Hop Honors" tribute to Timbaland last year. I've written and produced a bunch of Grammy-nominated, #1 hits for artists like Keyshia Cole, Monica, and Jazmine Sullivan. I toured the U.K., Europe, Asia, Africa, and Australia. And on top of all that, I'm working on my new album. I feel great. Under my doctor's supervision, I've been off medication for about a year and I'm completely managing the condition through diet and exercise."
Missy Elliott is currently working alongside producer/rapper Timbaland on her seventh studio album, tentatively called "Block Party."
Be the first to receive breaking news alerts and more stories like this by subscribing to our mailing list.